King Charles III plots $50M divorce deal for Prince Harry's return to U.K.: report
The Duke of Sussex told ITV's Tom Bradby that he is happy in his life with Meghan Markle and their children.
King Charles III allegedly blames Meghan Markle for putting a wedge in Prince Harry's relationship with the British royal family and believes that a divorce settlement is the only way that he can bring his son back to the royal fold.
Globe newspaper, in its Jan. 16 issue, cited an unnamed high-level courtier who claimed that His Majesty is plotting to win back his son with a hefty offer of $50 million to the former "Suits" actress. He believes the amount "will appeal to Meghan because she's greedy and it will set her up for life."
The courtier claimed that the 74-year-old is "willing to forgive" the Duke of Sussex "for the horrifying damage he's inflicted on the royal family in the last three years and is determined to stop his son from throwing his life away." The monarch reportedly believes that Prince Harry is so "besotted by Meghan" that he "can't see he's headed for disaster and must get out now."
He is adamant that his youngest son is in a "toxic relationship" with Meghan Markle and so he "doesn't want to give up" on him and is "willing to do anything to save Harry and the monarchy." Even if it leads to a divorce buyout of $50 million and further generous offers to the Duchess of Sussex including child support, a magnificent mansion in the U.S.A., and sole ownership of Frogmore Cottage. She will reportedly also be allowed to keep her duchess title while taking care of their children Archie and Lilibet in California.
The publication claimed that King Charles III has already hired top-flight divorce lawyers in both the U.S.A. and the U.K. He has reportedly already drafted the divorce deal as the royal family braces for more damaging revelations from Prince Harry's memoir "Spare."
However, the palace source shared doubts over the success of King Charles III's plan as the Duke of Sussex is "absolutely bedazzled by his wife" and he would never abandon her.
Divorce rumours are nothing new for Prince Harry and Meghan Markle and the duke recently put these speculations to bed when he told ITV's Tom Bradby that he is very happy in his life now with his wife and children. Likewise, unconfirmed claims that King Charles III wants to buy out his son for $50 million seem ludicrous as the duke himself told Anderson Cooper in his "60 Minutes" interview that he does not want to return to the U.K. as a working royal.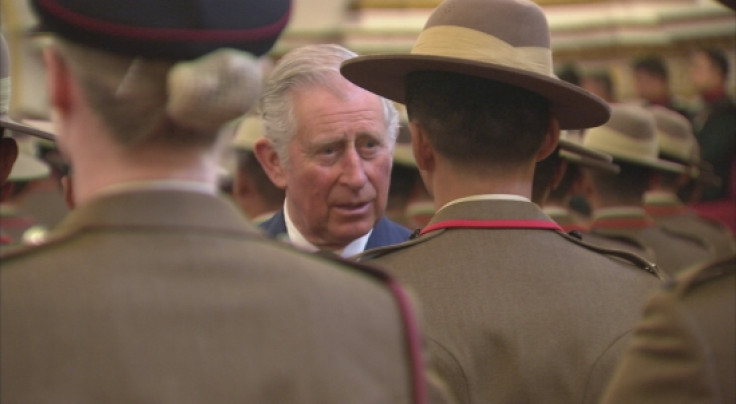 © Copyright IBTimes 2023. All rights reserved.