King Charles III Wants To Mend Rift With Prince Harry Not For Family Reasons
His Majesty reportedly sees it as a "strategic need to resolve" his issue with the Duke of Sussex.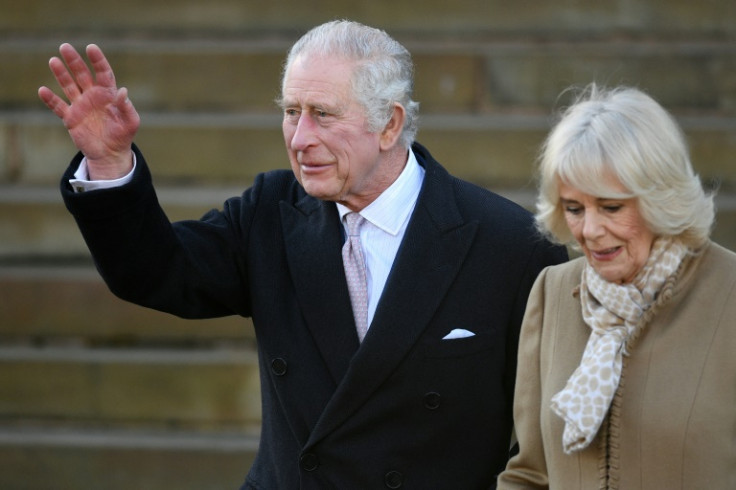 King Charles III wants to make peace with his estranged son Prince Harry. But not because of fatherly love but because of strategic reasons.
The Daily Beast cited a former palace staffer who said that His Majesty has a "strategic need to resolve the issue" of his son's estrangement from the family. The aid pointed out that "it is not sustainable for the king, who is the national symbol of unity, to be on such bad terms with his son". As such, he wants to reconcile but is not seeking an apology over the accusations the duke made in his memoir "Spare" or on his TV interviews.
The publication also credited a friend of His Majesty and Queen Camilla who cited reports that the monarch wants an apology from his youngest son. But this is "far from the case" as he "wouldn't expect that" knowing that the "Windsors are a stubborn lot and Harry is no exception".
The friend said: "The quid-pro-quo is, can Harry accept that he won't be getting an apology either?Don't forget that Charles authorised Jonathan Dimbleby to write a book which attacked his parents, but ultimately they all basically forgot about it, chalked it down to experience and moved on. Charles wants to hit the reset button—but not at any price."
However, just how a reconciliation could be achieved would reportedly be something that the monarch's advisors would be unwilling to weigh on given that it is "essentially a family matter". The royal source claimed that Queen Camilla may be of help as "she is the only one who will be in a position to advise him (monarch) who he will listen to".
The insider explained: "The division between state and family is sacrosanct so Camilla will be pivotal in all this...She is a pragmatist and I'm sure she understands the importance of putting this saga to bed."
Meanwhile, the friend also pointed at reports that the monarch had invited Prince Harry and Meghan Markle to Balmoral for the summer holiday as a "clearly positive sign that things are moving in the right direction". The friend asserted that King Charles III's issue with Prince Harry "doesn't have to be sorted out immediately but it will be sorted out eventually". Noting that while the monarch loves his son his "priority is to fulfill his duty as king and not let his mother down". This means that "constitutional considerations have to come first".
If indeed His Majesty invited the Duke and Duchess of Sussex to Balmoral then it was an offer they did not take. Prince Harry was briefly in the U.K. earlier in September for the WellChild Awards on the 7th and on the 8th he paid Queen Elizabeth II a visit at her resting place at King George VI Memorial Chapel.
Then from the U.K. Prince Harry flew to Germany to attend the Invictus Games where Meghan Markle later joined him. As for talks of reconciliation, Buckingham Palace and representatives for the Sussexes have yet to comment on the sources' claims.
© Copyright IBTimes 2023. All rights reserved.