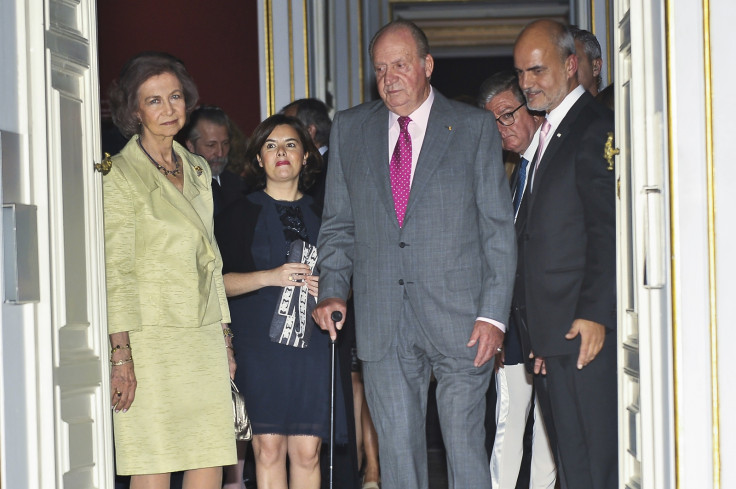 King Juan Carlos and Queen Sofia of Spain inaugurated the De Caravaggio A Bernini exhibition at the Royal Palace in Madrid on Monday (6 June). However, their royal presence failed to light up the event because they painted a rather forlorn picture as they both struggled to crack a smile.
Juan Carlos I, 78, looked robust and in good health for the daytime event in a smart grey suit paired with a salmon pink shirt and a fuchsia polka dot print tie, supporting himself with a walking stick.
His 77-year-old wife, formerly Princess Sophia of Greece and Denmark, looked her usual elegant self in an apple-green skirt suit featuring a one-button blazer that she styled with a metallic gold handbag and matching court shoes.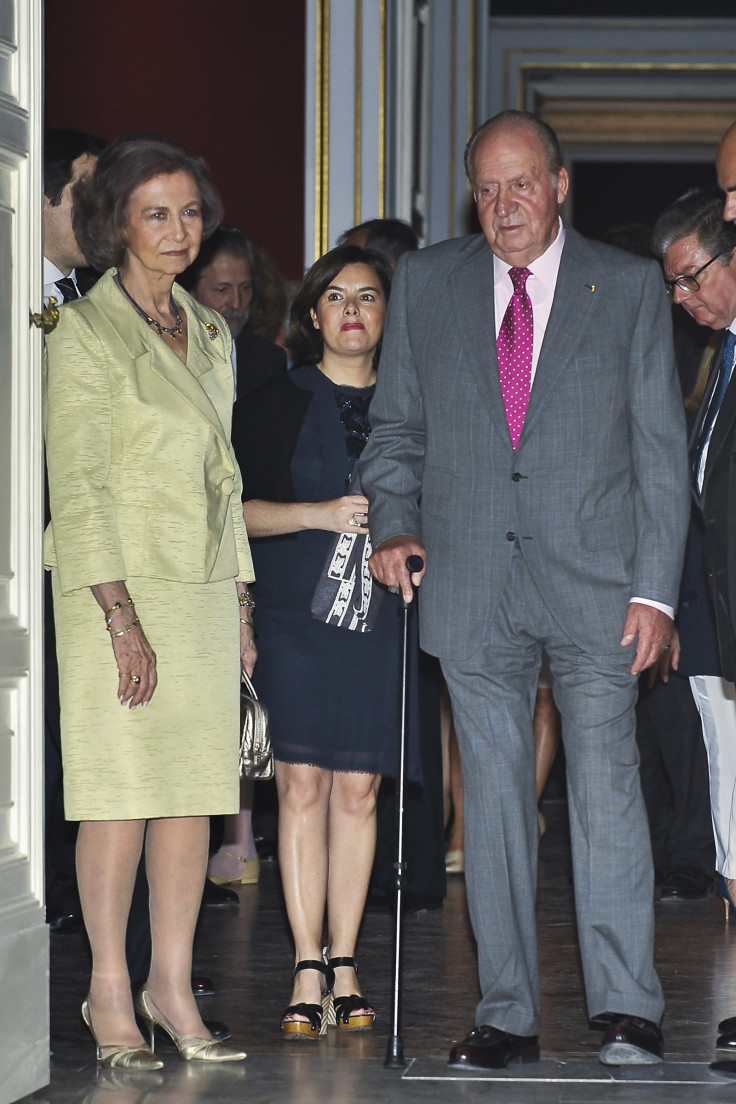 The Spanish royal couple, who are third cousins and married on 14 May 1962 and have three children, posed for several photographs in front of famous pieces of art.
The exhibition showcases approximately100 17th century works at the Royal Palace in Madrid, including paintings and sculptures. Many of the artworks have never been seen by the public or are of limited access, forming part of the artistic pieces preserved in the National Heritage Royal Collections.
It mainly revolves around Caravaggio's painting, The Beheading Of Saint John The Baptist, which is the focal point of the Spanish Royal Collections.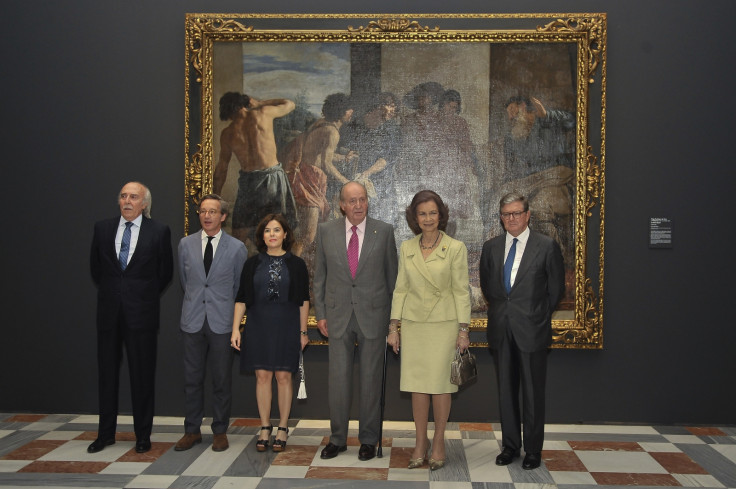 Many authentic treasures of 17th century Italian art make up the exhibition, and they have been chosen for their important artistic and historical value. Visitors will be able to view the works of L. Carracci, Guercino, Foggini, Raggi, Bernini, Ribera, Lanfranco, Giambologna, Romanelli or Gentileschi, among others.
Caravaggio's paintings were famously known to combine a realistic observation of the human state with a dramatic and stark use of lighting. He was one of the most prolific and famous painters of his time, and led a tumultuous life, often getting caught up in brawls. In one such case, he killed a young man named Ranuccio Tomassoni in 1606.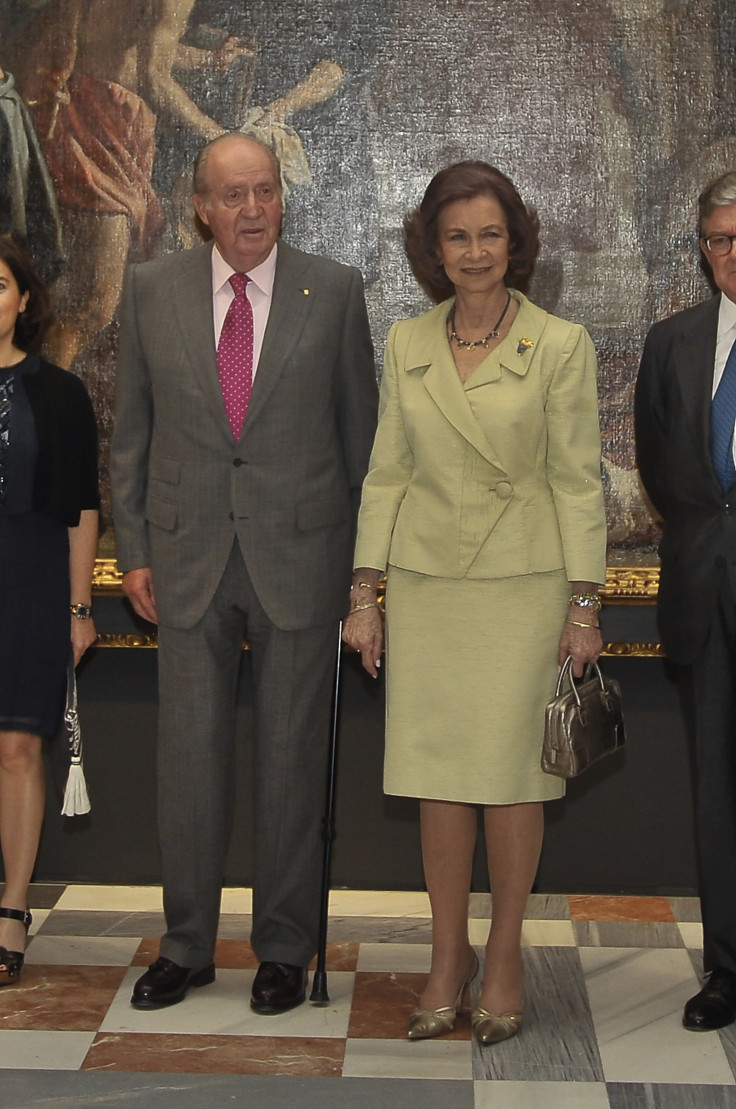 Caravaggio was left severely injured after another brawl in Malta in 1608, and died a year later in Tuscany at the age of 38. The Beheading Of Saint John the Baptist is widely acknowledged as "one of the most important works in Western painting," according to the book Caravaggio: An Artist Through Images (2005), and depicts the execution of John The Baptist while Salome stands by with a golden platter to receive his head. Discover more about the exhibition here.