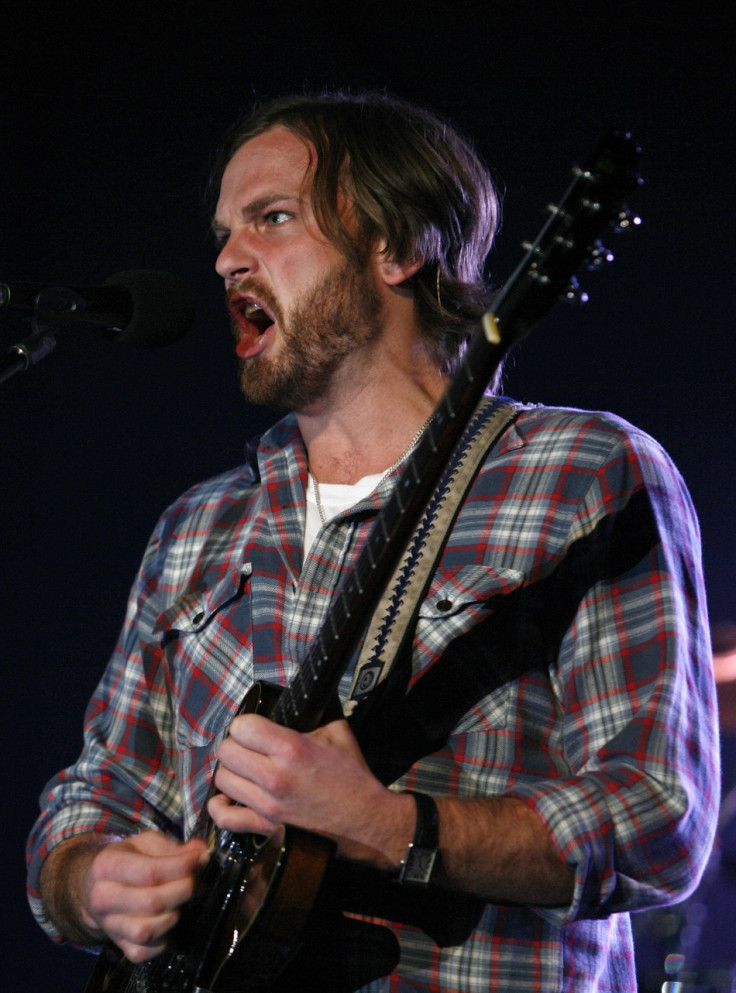 Kings of Leon has cancelled two gigs in the space of a week, sparking rumours of a rift within the band.
The group cancelled a gig in Dallas, Texas Friday night after frontman Caleb Followill walked off stage.The singer had been complaining about voice problems throughout the band's set at the Gexa Energy Pavilion.
"I'm trying my best to sing but I haven't got a voice, I've got nothing here," he said, reported Gigwise.
After not returning, his bandmates Jared and Matthew Followill were forced to apologize to the crowd.
"Caleb's just a little unfit to play the rest of the show," Jared Followill said, as the crowd booed their decision.
There has been speculation on fan sites and other message boards that Caleb was too drunk to perform.
Previously, Kings of Leon walked off stage at an outdoor gig in St Louis on July 23 after a pigeon relieved itself on bassist Jared Followill's head.
The band was three songs into its set at the Verizon Wireless Amphitheater when they announced that the concert was being halted due to "safety concerns."
But drummer Nathan Followill later revealed more details on Twitter.
"So sorry St. Louis. We had to bail, pigeons shitting in jareds mouth and it was too unsanitary to continue," Nathan wrote.
Fox2now however had originally cited heat as the cause for the cancellation. Although no official statements have been made, numerous band mebers have taken to their twitter accounts to vent their frustrations.
Nathan Tweeted: "Not so good morning 4 me today. Ashamed & embarrassed by last night's fiasco. Can't apologise enough. Utterly gutted. A million 'I'm sorrys'."
And Jared tweeted: "Dallas, I cannot begin to tell you how sorry I am. There are internal sicknesses and problems that have needed to be addressed."
He added: "I love our fans so much. I know you guys aren't stupid. There are problems in our band bigger than not drinking enough Gatorade."
However, a statement released by the band did not explain those other troubles, just saying Caleb had been suffering from heat exhaustion and dehydration.
The band's U.S. tour is due to continue on Tuesday in Tampa, Fla., and the Kings are reported to return to Dallas on Sept. 21 to make up for the mid-show cancellation.