Japan gets its first home-grown sumo wrestler in almost two decades
The last three wrestlers promoted to 'Yokozuna' were Mongolian.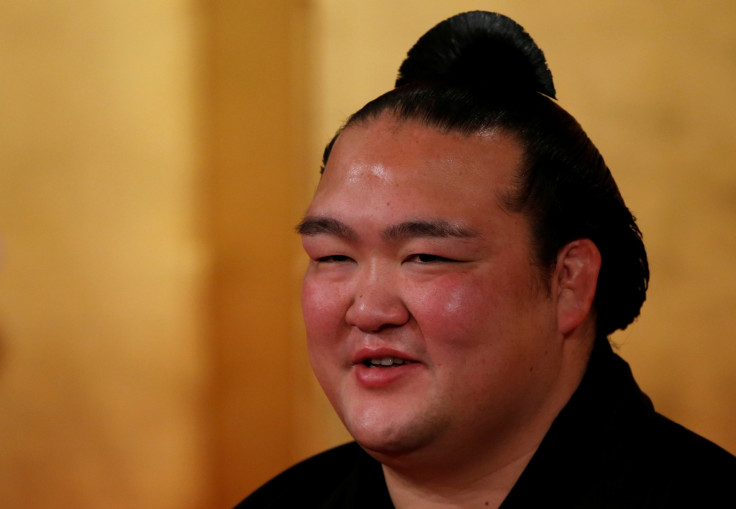 Japan has its first home-grown top ranked sumo wrestler in almost two decades after Kisenosato was promoted to the highest rank of "Yokozuna".
The last Japan-born wrestlers to reach the top were brothers – Takanohana and Wakanohana – who made it to yokozuna in 1994 and 1998 respectively.
The 30-year-old was promoted to the top rank three days after he won his first title at the New Year Grand Sumo Tournament with a 14-1 record. "I think it was the support I received that enabled me to come this far. I desperately hung on at the end," Kisenosato said.
He added that he would "concentrate on being true to the title of Yokozuna", while accepting the honour.
Kisenosato, whose real name is Yutaka Hagiwara and who hails from Ibaraki to the north of Tokyo, has been an ozeki - the second-highest rank - since 2012. However, on Wednesday (25 January), he became the first Japanese to gain that coveted rank since 1998.
Before joining wrestling, Kisenosato was a pitcher in his school's baseball club. He made his debut in 2002 and according to Japan's Mainichi newspaper, the 73 tournaments he took to become a yokozuna are the most by any wrestler since 1926.
It was believed that with the promotion of Kisenosato, Japanese fans of the sport would be pleased as they finally get to see a local wrestler back at the top of a sport, which is regarded as a cultural icon, after several years.
In recent years, the sport was dominated by the Mongolians and Hawaiians. It was also hit by a series of scandals involving bullying of junior trainees, and wrestlers gambling on professional baseball games.
The last three wrestlers promoted to Yokozuna were Mongolian – Hakuho, Harumafuji and Kakuryu. Before them came Hawaiian Akebono and Samoan Musashimaru.
© Copyright IBTimes 2023. All rights reserved.