Kit Harington has revealed details about his new BBC drama series Gunpowder, which centres around Guy Fawkes' Gunpowder Plot.
The 30-year-old Game of Thrones actor spoke about his latest television endeavour, in which he stars opposite Liv Tyler, claiming the three-parter follows a "fascinating, dark and twisted piece of British history which is very close to being forgotten in the fog of time".
He also said: "You may know the name Guy Fawkes - as it has been attached to all sorts of things, from Occupying Wall Street to V for Vendetta – but many won't know the whole story.
"It goes far beyond the name Fawkes and examines many fascinating characters and their desperate, tragedy-strewn lives."
"Gunpowder is all about choices, and the reasons desperate men make such choices, and it makes for really great drama," The Mirror reports.
Harington – who just got engaged to former GoT co-star Rose Leslie – also spoke about working as an executive producer on show, as well as his character, Robert Catesby.
He said: "I have really enjoyed creating this world. I think our production designer, Grant Montgomery, is a really talented man.
"He built all the sets, including the streets of 17th Century London. It's not easy to build a period piece and he did it incredibly. I've really enjoyed watching the set grow.
"I always said the day I walked onto the set would be a magical moment, and it really was.
"Whenever I'm on another TV or film set I have to remind myself that what I'm seeing all came out of an idea and so many contributions in order to create the final product.
"It has been an eye-opening experience working as an executive producer, as I have been across that different side of things.
"As an actor you don't usually get to meet the set designer or see the planning behind it, but I saw it all happen and that was kind of special."
US actress Tyler will be putting on her best English accent as Anne Vaux in the show, and spoke about getting into the swing of things.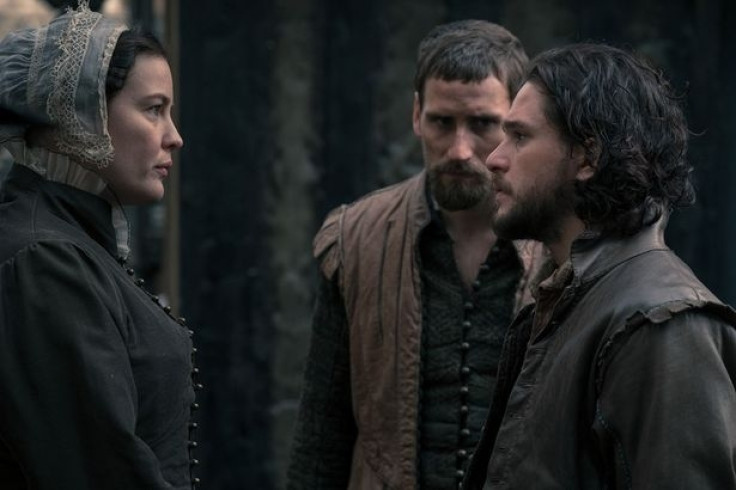 She said: "Thank God, I've done an English accent a few times before in films like The Lord of the Rings, Onegin and Plunkett & Macleane.
"So I got together with my dialect coaches that I worked on with those projects and discovered there was an English voice still in there!
"It was really interesting, because it's been over ten years since I have done the accent at all.
The BBC historical drama will take prime time on Saturday night this autumn as it enlightens the nation about the 1605 incident – which was a failed assassination attempt against King James I of England by a group of provincial English Catholics, led by Catesby.
Gunpowder airs on BBC1 on Saturday 21 October.