Knife attacker at Egypt hotel sat and spoke to his victims in fluent German before killing them
'Stay back, I am not after Egyptians,' Abdel-Rahman Shaaban told his pursuers in Arabic before he was caught.
A 29-year-old university graduate who stabbed two tourists in a knife attack at an Egyptian hotel, named Red Sea resort, had sat and talked to his victims in fluent German before assaulting them, security officials said.
Both the victims killed by Abdel-Rahman Shaaban were German, whom he stabbed in the face, neck and feet on Saturday (15 July).
Officials said that after killing them, Shaaban fled from the scene and rushed into the hotel next door where he attacked and wounded four other female tourists. Two of the injured were from the US, one from the Ukraine and another from the Czech Republic.
The attacker had reportedly shouted in Arabic "Stay back, I am not after Egyptians" as he was chased by hotel workers and security guards, who finally caught him and handed him over to the police, AP reported.
Shaaban reportedly swam from a nearby beach in order to gain access into the resort.
A statement by the national security prosecution's office, which is interrogating Shaaban in Cairo, said his motives remained unclear. "The characterization of the action committed by the culprit, whether it is an individual act, criminal or terrorist is not clear to the prosecution at this time."
The suspect is said to be from the Nile Delta province of Kafr el-Sheikh where he attended a business school of the local branch of Al-Azhar University, which has received criticism in recent months over its alleged radical teachings.
German authorities have also responded to the killings. "According to everything that we know, this act was aimed at foreign tourists — a particularly perfidious and criminal act that leaves us sad, dismayed and angry," the German Foreign Ministry said.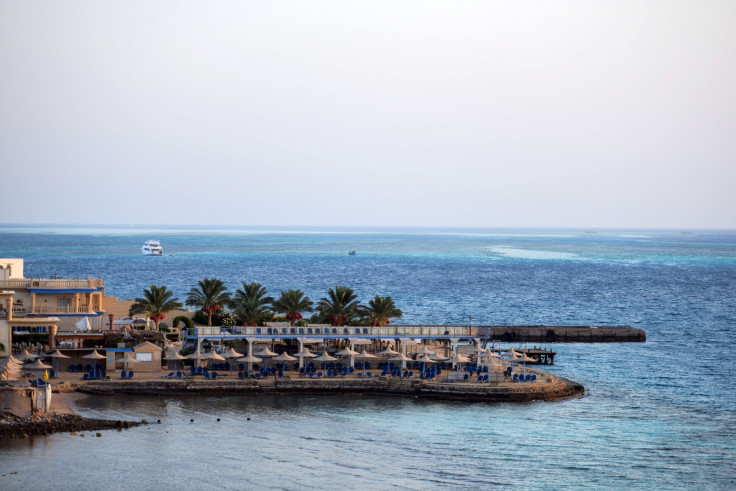 The al-Masry al-Youm publication has reported that Shaaban has no criminal record. "His file has no criminal or political case. He has a good reputation in his village," an official was quoted as saying on the condition of anonymity.
The attack on the tourists took place hours after five policemen were killed by masked gunmen on a motorcycle close to the pyramids in Giza. The drive-by shooting in the early hours of the morning took place in the Greater Cairo village of Abusir in Badrashin.
© Copyright IBTimes 2023. All rights reserved.