Barclays, RBS, Lloyds, Standard Chartered and HSBC see pre-tax profits soar by 60% in 2014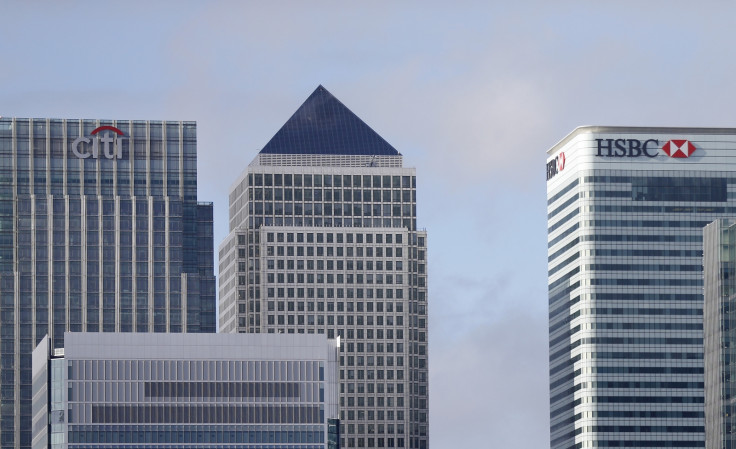 Britain's biggest banks are seeing their profits soar as they show signs that they have returned to their pre-financial crisis levels, according to a new report.
A study from financial services firm KPMG reveals that across Britain's five biggest banks - in the form of Barclays, RBS, Lloyds, Standard Chartered and HSBC – pre-tax profit rose by 62% to £20.6bn ($30.6bn, €28.2bn) collectively in 2014.
KPMG said banks have cut costs considerably, with cost to income ratios varying between 51%-87% and they have also participated in less risky activities – although this has led to total income taking a dip of 12% to £127.2bn.
However, banks have paid a total of 60% of their profits in fines since 2011, the report reveals.
Customer remediation, conduct failings and fines have set banks back a total of £38.7bn in the past four years as KPMG states that the financial institutes are not covering their cost of capital, which the Dutch firm described as an "unsustainable position". Nonetheless, the experts suggest that this could be to do with banks adapting to the changing market landscape.
Bill Michael, EMA head of financial services at KPMG, said: "Banks are undergoing a once-in-a-lifetime change, as they face evolving regulation, technology and society's expectations.
"Some banks will follow a path of gradual evolution, others will opt for more radical strategic change. In the near-term, banks will continue to focus on cost control and invest in technology to improve services."
Pamela McIntyre, head of banking audit at KPMG, added: "The banks are in a period of transition as they adapt their business plans to respond to the shifting regulatory landscape. The long-term outlook is still uncertain, but our report reveals there's clear evidence of change.
"Cost-cutting will continue. However banks must use new technologies to increase returns from their customer and cost reduction activities."
© Copyright IBTimes 2023. All rights reserved.