Kris Jenner paid her first visit to Caitlyn Jenner's Malibu home since her ex-husband announced plans to transition to a woman .
The Kardashian matriarch's black Cadillac Escalade was spotted emerging from the 65-year-old's driveway at 4:30pm. The two had spent two hours inside the lavish property.
An insider told Hollywood Life that Kris is still coming to terms with the former couple's changed relationship.
"Kris isn't at a place yet where she wants her first meeting with Caitlyn to be televised. The whole thing is still so out of her comfort level. The relationship between Caitlyn and Kris will be heavily addressed on [I Am Cait]. There is a lot of drama between them both and they are both hurt by each others actions."
The pair, who were married for 23 years, and have two daughters – Kendall and Kylie - together, were divorced on March 23.
While all five of Kris's daughters attended the ESPY Awards in support of the Olympic gold medallist who was presented with the Arthur Ashe courage award, Kris Jenner was noticeably absent.
The momager did however, watch the awards ceremony on TV. In an interview with Us Weekly she commented that Caitlyn looked 'beautiful', adding that her speech was 'amazing and very brave.'
While Kris claimed she was blind-sided by her former husband's decision to undergo gender reassignment, the 56-year-old has consistently demonstrated her support for Caitlyn.
Following the Diane Sawyer special 'About Bruce' on ABC in April, in which the former athlete first opened up about the decision to transition, Kris tweeted that she was "now able to call him my hero."'
Caitlyn too has expressed her gratitude for "the love & good times Kris & I shared for so many years."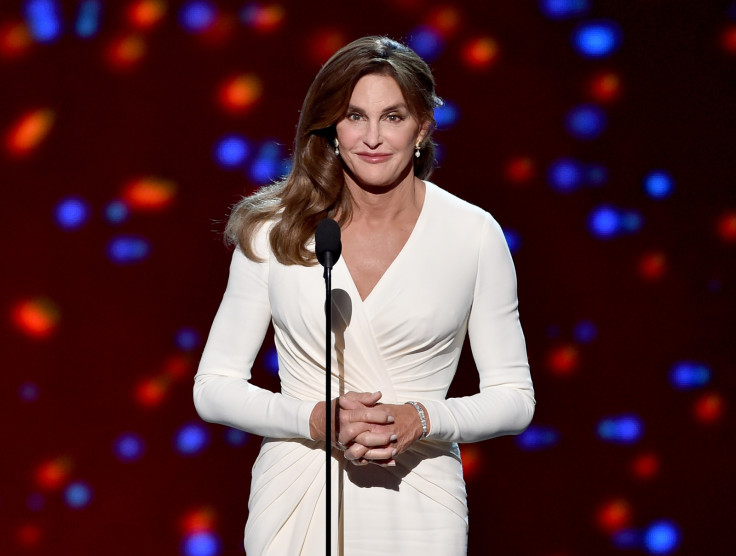 In her 8-part docu-series I Am Cait, the reality TV star has been documenting her journey to become a woman and capturing personal moments with her family.
She is seen expressing her concerns to her youngest daughter Kylie, as to how she might react on seeing her Dad as a woman, fearing she might be "scared". In a heart-warming moment Kylie responds telling her "Why would I be scared? You look so pretty."
Caitlyn is also seen discussing her transition with her mother Esther.
It is not clear if or when Kris might appear on the path-breaking transgender docu-series which airs on Sundays on E!
Meanwhile, the matriarch has been in a relationship with 34-year-old toyboy Corey Gamble for one year.
The Kardashians are currently filming the 11th season of KUWTK, which is due to air in autumn.