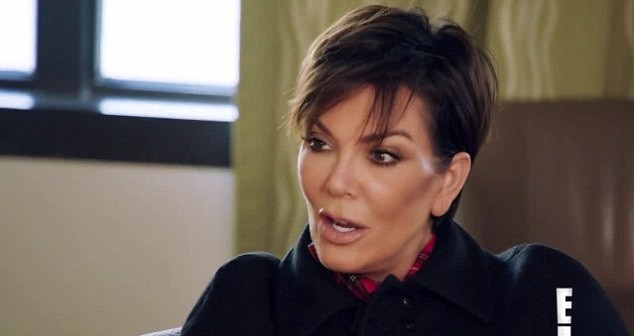 Kris Jenner is apparently taking a page from Donald Trump's money-making strategy and helping to launch a "university" in New York.
But it may also be as controversial as the online Trump University, which offered no degree and died after it was targeted by class action lawsuits and a suit by the New York Attorney General's Office. A hearing in one of the class action lawsuits against Trump University will be held in July on the first day of the Republican National Convention.
Tuition at Kardashian's Legacy Business School — ironically located in Trump Tower in midtown Manhattan — costs more than $105,000 a year for a certificate. The first 100 students accepted and enrolled will have the opportunity to sit down for an "exclusive dinner" with the chairman of the board of the school: Kris Jenner.
"Ambition is what drives us. Passion is what keeps us up at night. The impact we want to make? Now that's what guides us to our success," Jenner gushes on a video on Legacy Business School's website.
"The future is waiting. What's your legacy?" she asks.
Jenner and CEO Alessandro Nomellini tout the school as a brand new institution, set to launch in New York in September, with a satellite campus opening in Dubai in 2017.
When Jenner turned up at a press conference in Dubai earlier this year to announce her role at the school, she gushed: "As someone who always expects the best, I was drawn to Alessandro's concept of a white-glove business school, offering the finest amenities, with luxuries that you'd expect from a school created for the global elite," the United Arab Emirates' National reported.
A Daily Beast investigation has discovered claims by the New York State Education Department that the school is simply a rebranded European School of Economics (ESE) — a for-profit organization that has been sued several times in the US for dodging debts. The state education department has been trying for years to stop the school from operating because it doesn't have legal permission to grant degrees in New York.
"Any operation in the state by an out-of-state institution requires prior permission" from the Board of Regents, said a statement by the state education department. But NYSED spokesman Jonathan Burman told the Daily Beast: "To the best of our knowledge, ESE never submitted an application for either permission to operate or for degree authority."
As far back as 2008 the state department of education warned ESE to stop advertising that they grant degrees in New York. "The European School of Economics has no legal status as a college in New York state," ESE was warned in a letter.
According to state officials, ESE did file paperwork this year in order to become a 'non-degree' granting institution before applying to change its name to Legacy Business School, reports the Beast. An ESE spokesperson denied that the institution was the same as Legacy Business School, even though the two share an address, phone number and a CEO.
ESE was originally founded in Italy in 1994 by former pop star Elio D'Anna and his brother. By the 2000s, it had set up campuses all over Europe and was aiming for a presence in the United States.
Jenner did not respond to the Daily Beast's request for comments, whilst reporters' efforts to get a clear explanation from ESE, or Legacy Business School, proved to be unsuccessful.