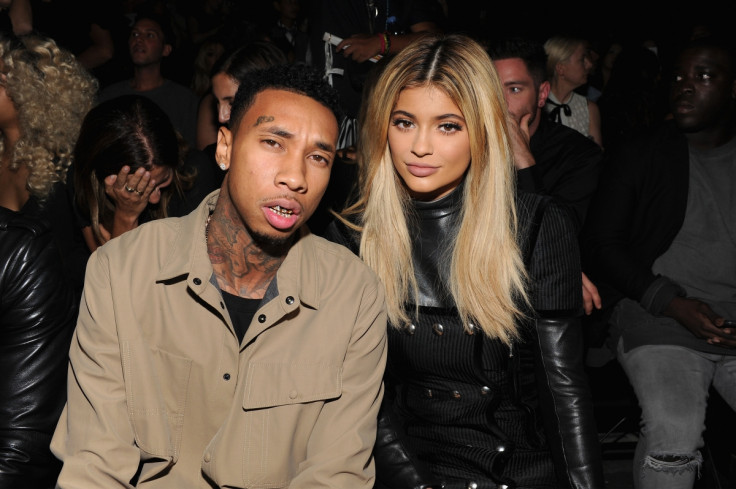 A sex tape made by Kylie Jenner and ex-boyfriend Tyga has reportedly been leaked on the internet. The video was allegedly posted on the 26-year-old rapper's official website, Tygasworld.com, for 30 minutes before being taken down. Jenner , 18, is now said to be "freaking out" fearing that the intimate video might have already gone public.
The pair split acrimoniously after Tyga's ex Blac Chyna, revealed she was expecting a baby with fiancee Rob Kardashian, who is Kylie's brother. Mum Kris Jenner was said to be behind the break-up, fearing the effect of the complicated family dynamics on the Kardashian brand.
Kylie swiftly moved on with rapper PartyNextDoor, whose real name is Jahron Anthony Brathwaite, leaving her ex fuming. It is feared that Tyga, who also has son with Chyna, might now wreak his revenge on the entire Kardashian clan by releasing the private video.
A source told HollywoodLife.com: "Tyga will not sign off on releasing it to the masses, but Kylie is scared that a sex tape could get in the wrong person's hands with one of his buddies and they could put it online to embarrass her.
"She is freaking out that something like that will happen, especially if she starts bashing Tyga in any way. If the Kardashians bash him, it would open the door for something like that to happen. He has a lot of power right now."
However, according to The Sun, a recent change in the law means that Tyga could run into trouble if he releases the video without Kylie's consent, which would constitute revenge porn. Californian lawyer David Pisarra told HollywoodLife.com: "Tyga would need written consent from Kylie before he can release a sex tape of the two of them. Any sex tape released without Kylie's consent would possibly fall under California's new revenge porn law which prevents exes from releasing private material after relationships end."
It's not the first time that Tyga has been implicated in a sex tape scandal. In February, Blac Chyna confirmed she had made a sex video with Tyga, and threatened legal action against anyone who tried to distribute it publicly.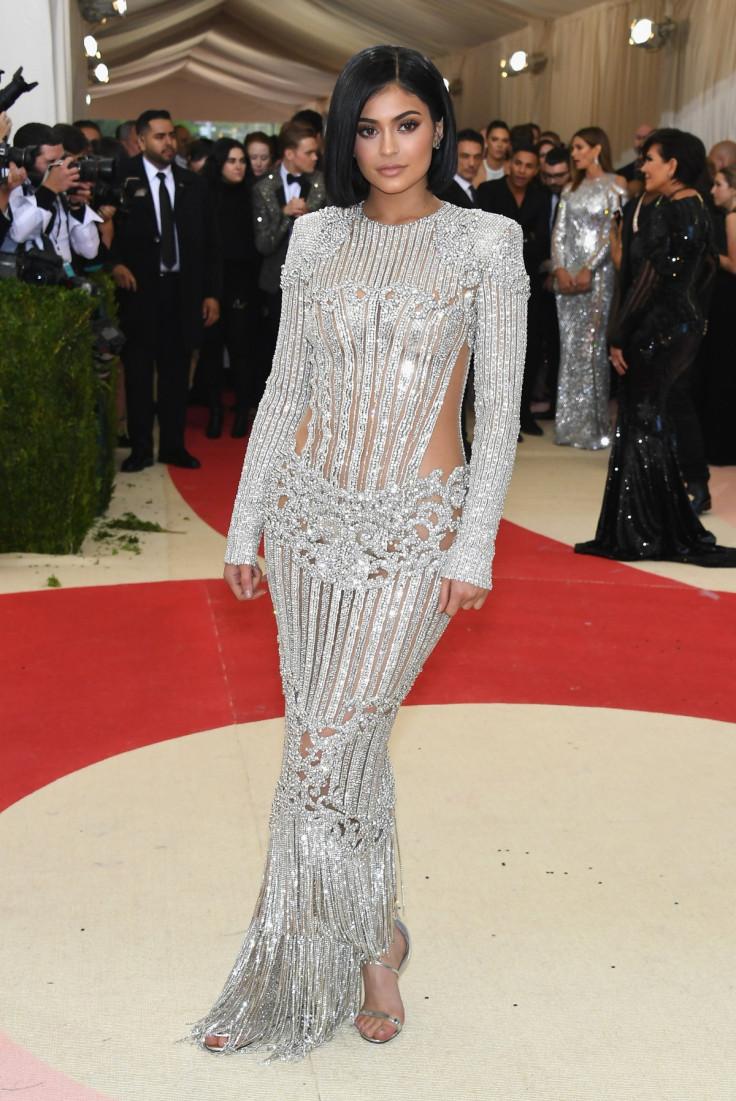 It's also the latest sex tape scandal to haunt the Kardashians. Kim's infamous sex tape with former boyfriend Ray J, which was leaked in 2003, is credited with launching her career. It's widely rumoured that the tape was deliberately leaked with Kim's consent, though the family deny that they had any part in it going public. Either way it turned to be a lucrative move, with Kim making $4.5m (£3m) from the video, while her family also benefited from the interest that followed the public scandal.
It was earlier reported that as soon as Kylie turned 18, she was offered millions to film a sex tape. According to TMZ, one the biggest porn firms in America, allegedly offered to pay her $1.8m upfront for the privilege on the condition that the scene "be at least 22 minutes in length". TMZ said at the time the company's offer promises: ''This event will make you even more famous than either Kim K or Paris Hilton."
While Kylie Jenner clearly emulates her older sister's style, it's unlikely that the teenager would want to follow in Kim's footsteps with a sex tape scandal of her own, which in view of her younger fanbase, would most likely damage her carefully orchestrated public image.
But it might be a little too late for Kylie. The news that a Kylie Tyga sex video is doing the rounds has already got Twitter talking.