Kristen Stewart has hit back at those who were sceptical of her one-time romance with Robert Pattinson.
The Twilight stars went public with their romance in 2009 after reportedly growing close on-set during filming for the first instalment of the popular vampire franchise. However, the highly-publicised romance came to an end in 2013 after it emerged that Stewart, 27, was having an affair with Snow White And The Huntsman director Rupert Sanders.
Addressing her previous relationships, Stewart told Harper's Bazaar for the magazine's September issue: "I've been deeply in love with everyone I've dated. Did you think I was faking it? I've always really embraced a duality. And really, truly, believed in it and never felt confused or struggling. I just didn't like getting made fun of."
Prior to her relationship with Pattinson, Stewart dated actor Michael Angarano for four years and has since been linked to her former assistant Alicia Cargile and singer St Vincent. The Personal Shopper actress is currently dating Victoria's Secret model Stella Maxwell, whom she has been with since 2016.
On whether she would consider dating another man in the future if her romance with Maxwell does not work out, Stewart admitted: "Yeah, totally. Definitely... Some people aren't like that. Some people know that they like grilled cheese and they'll eat it every day for the rest of their lives. I want to try everything. If I have grilled cheese once I'm like, 'That was cool, what's next?'"
Stewart came out and said she was "gay" during a comedy sketch on Saturday Night Live in February, despite being one of the most notoriously private celebrities.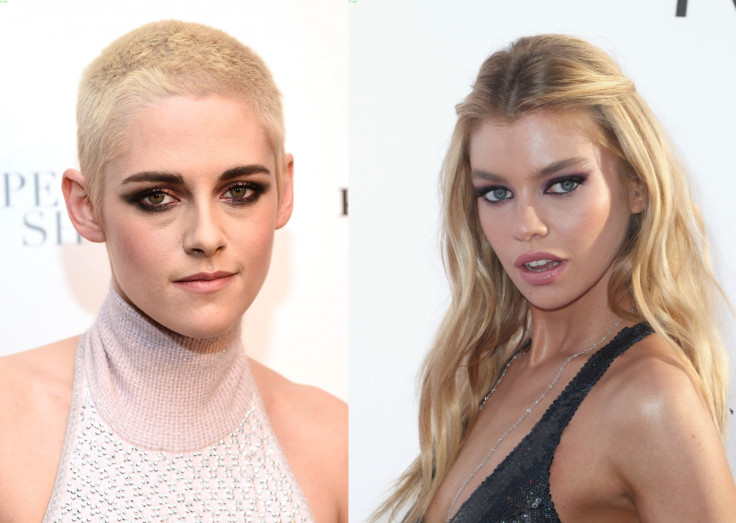 Explaining her decision to reveal the truth about her sexuality, Stewart later told The Sunday Times: "If it didn't seem like a relevant topic, like something that needed help, I would have kept my life private forever. But then I can't walk outside holding somebody's hand, as I'm followed everywhere. When I was dating Rob, the public was the enemy – and that is no way to live. It wasn't this grand statement, 'I was so confused! Now I've realised who I am'."
They may no longer be an item but Stewart and Pattinson, 31, appear to share similar sentiments about fame. Elsewhere in the Harper's Bazaar interview, the Panic Room actress explained how she finds it bizarre that celebrities often feel the need to explain themselves to the public.
Stewart said: "Fame is valued quite ridiculously. So then there's this idea that you're beholden in some way, and I resent that. And it comes across like I'm ungrateful or something but, actually, I just find it weird to talk to the general public as a whole. Like, you can relate to a person, you can relate to an individual, but addressing the world at large is something that just perplexes me."