Twilight Star Kristen Stewart Goes Topless for On The Road, Video Leaked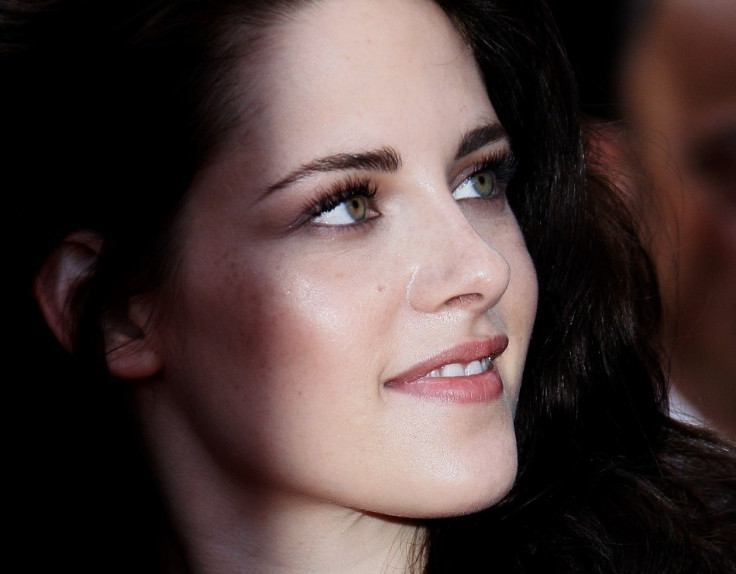 Soon after Hollywood actress Kristen Stewart was declared the industry's highest paid actress, clips from her new film On The Road have been leaked on to the Internet. The problem is the clips are those in which she appears topless. The scene, according to Entertainment Wise, also features Garrett Hedlund and Sam Riley. The clip shows the three actors in the front seat of a car and Stewart is seen topless in the scene. The clip features foreign language subtitles as well.
Incidentally, On The Road will be the Twilight series star's first take on frontal nudity. The film also features Kirsten Dunst, Amy Adams, Viggo Mortensen and Steve Buscemi and is based on a novel by writer Jack Kerouac. The movie was first screened on 23 May at the 2012 Cannes Film Festival and Stewart plays the role of teenager Marylou, who gets married at 15 and pushes the limits on free sex with husband Dean Moriarty.
"I love pushing, I love scaring myself!" Stewart told reporters at Cannes. An earlier comment by the actress amounted to her acknowledging nudity was important to the expression of the character.
"To watch genuine experience on film is just so much more interesting than seeing (it faked).There's nothing ever to be ashamed of. In fake scenes you can see the tape holding up the pasties. I wanted to do it," Stewart said.
A report by Hollywood Life suggested Stewart stayed true to her words and the intimate scenes in On The Road could be very intense indeed.
On the Road will release on 21 September. Stewart has not yet commented on the leaked tape.
Meanwhile, the actress was all for the possibility of boyfriend and Twilight co-star Robert Pattinson joining the cast of the sequel to Snow White And The Huntsman.
"Oh absolutely! Rob's invited to be on our cast. Definitely!" Stewart enthused. However, whether Pattinson really will be in on the sequel is, of course, unconfirmed information.
© Copyright IBTimes 2023. All rights reserved.