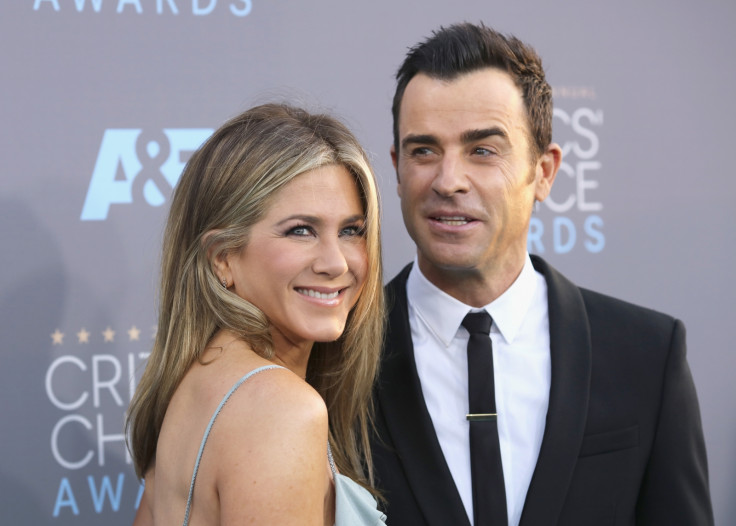 Justin Theroux has praised Jennifer Aniston, saying she has "lived through a lot of bulls**t" but has never faltered under pressure. The Leftovers star's comments come after The Horrible Bosses actress made headlines amid the drama surrounding her ex-husband Brad Pitt and Angelina Jolie's split.
The 47-year-old actress and Pitt got married in 2000 but divorced in 2005.
"[Jennifer Aniston] is a proper badass. She has lived through a lot of bulls**t. Many people would have crumbled under some of the stresses that have been put on her," the 45-year-old said in a new interview with The Sunday Times. "I'm very proud of her for that, for the way she handles herself. Truly, in that sense, she's amazing," he added.
"There are definitely times when I don't like walking past the newsstand in the U.S. You start to feel like the crazy person [with the media] portraying you as if you follow that s**t. When it first started happening, I'd sort of casually pay attention to it, and then I'd realize I was eating poison. Now I just avert my gaze," Theroux said.
Theroux also revealed he doesn't mind people calling him "Mr Jennifer Aniston."
"It doesn't really get under my skin. It's just one of those things that's a shorthand for describing who I am."
Theroux went on to praise Aniston's powerful essay that she wrote for The Huffington Post in July. Aniston had slammed pregnancy rumours that surfaced after she was pictured in a bikini showcasing her belly in June.
"For the record, I am not pregnant. What I am is fed up," she wrote in the essay, titled For The Record. "I'm fed up with the sport-like scrutiny and body shaming that occurs daily under the guise of 'journalism,' the 'First Amendment' and 'celebrity news'."
Theroux and Aniston got married in August 2015 in a private ceremony in Los Angeles after dating for four years.