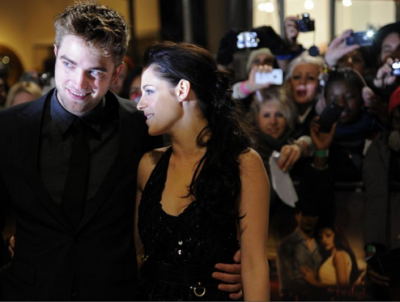 Kristen Stewart is reportedly upset that Robert Pattinson did not visit her in Los Angeles on New Year's Eve.
The 27-year-old Twilight actor is said to have returned to London before flying to Morocco to film his new movie, Queen Of The Desert.
"Kristen was looking forward to seeing Rob before he left for Morocco. There was talk of him possibly coming to LA after his New York trip, but he decided to spend the remainder of his time before filming with his family in London," a friend of the actress told Hollywood Life.
"Of course Kristen was disappointed with his decision, but she's been nothing but supportive and understanding. She realises how important his family is to him."
Pattinson ended his relationship with Stewart after learning that she had "cheated" on him with her Snow White and the Huntsman director Rupert Sanders.
However, they have rekindled their on-off romance.
"They have been staying in touch, sometimes they Skype or text each other," the friend revealed. "They are both going to be really busy soon. Kristen prefers it when she's busy working, and she's excited to go to Sundance. She's super proud of Camp X-Ray."
Stewart reportedly declined Pattinson's invitation to join him and his family in London for Christmas.
The Cosmopolis actor was recently spotted with his sister Lizzy and a few fans at a restaurant in London.