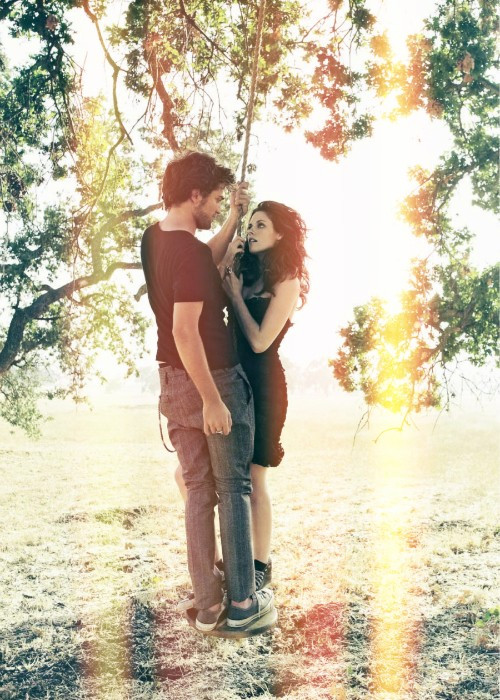 Canada holds a somewhat special significance for Robert Pattinson and Kristen Stewart. That is where the couple first fell in love during the filming of Twilight.
After being in an on-and-off relationship for five years, the stars split in May 2013 but it seems like Pattinson wants to rekindle the romance as he has reportedly called his ex to Canada to 'visit' him.
According to The Christian Post, Pattinson, 27, reportedly invited Stewart, 23, to visit him in Toronto where he is gearing up to shoot his upcoming film and he has asked her to bring their dogs along.
"Rob has been in Toronto for the last week prepping for Life, which begins filming [Feb. 18]; he really misses Bear and Bernie (his pet dogs) and has talked to Kristen about coming out with the dogs for some time," a friend of Pattinson told Hollywood Life.
"It kind of depends on Kristen's schedule, but they both love Canada," the source continued. "Canada is where they spent some of their happiest days when they were working on Twilight."
Several rumours surrounding the couple's current relationship status are doing the rounds in social media, however as per latest reports, Stewart has resorted to drastic measures to win back her ex-boyfriend.
"Kristen has been telling all of their mutual friends that she's over Rob and ready to move on but it's not true," a source says.
"She knows it will get back to Rob, and it's all part of her plan to get him back," the insider revealed.
"She's decided that she needs to start playing hard to get ... She's hoping that when Rob finds out she's talking about moving on that he'll step up to the plate."
Over the last few months, Stewart had immersed herself in work to stay distracted from her relationship woes but it appears she no longer wants to hold back her true feelings for Pattinson.