Kylie Jenner accused of stealing camo clothing designs featured in new online shop
Alleged email exchange reveals she requested samples from PluggedNYC.
Kylie Jenner is facing accusations of ripping off an independent fashion designer following the launch of her Kylie Shop.
The online outlet debuted on Thursday (June 8) to massive fanfare with Kim Kardashian's youngest sister posing on billboards in one of the offerings to plug her latest venture.
Her line was first called out for cultural appropriation. Now, independent fashion label PluggedNYC has taken to social media to accuse the Keeping Up With The Kardashians star, 19, of copying them.
They also shared an alleged message exchange dated a month ago which shows that the teen had reached out to them about acquiring some samples.
Sharing pictures of their cameo designs alongside one of Kylie in hers, PluggedNYC CEO Tizita Balemlay wrote: "I am the influence *drops mic. Copy & Paste down to the shoes I used on my models.
"The Kardashains will take your n**** & brand I stamp lmfaooo."
They added in a follow-up post: "Them: Did you invent Camo? Me: Nope, but I sure as hell brought it back to life and pushed the two piece Camo movement.
"I can't remember one brand that sold matching Camo two pieces that weren't generic tees with cargo for ladies before my brand, unless it was custom.
"But hey... money is power smh I started my brand with pennies funny how someone can just take a whole movement bc of how much money and power they have. (sic)"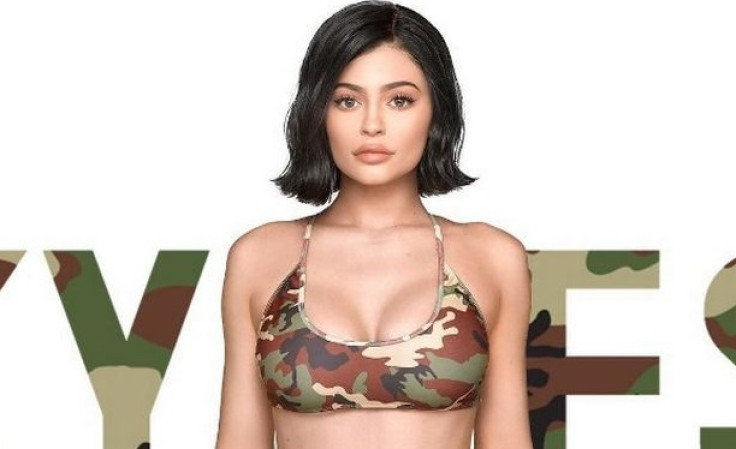 Kylie has yet to comment but this is not the first time that she has faced such accusations.
Earlier this year UK-based designer Jasper Cunningham claimed that Caitlyn Jenner's daughter had copied her t-shirt design.
She was also called out for taking more than just influence from a makeup artist's work for her flame tracksuit which is also available in her online store.
IBTimesUK have contacted a representative for Kylie Jenner for comment.
© Copyright IBTimes 2023. All rights reserved.