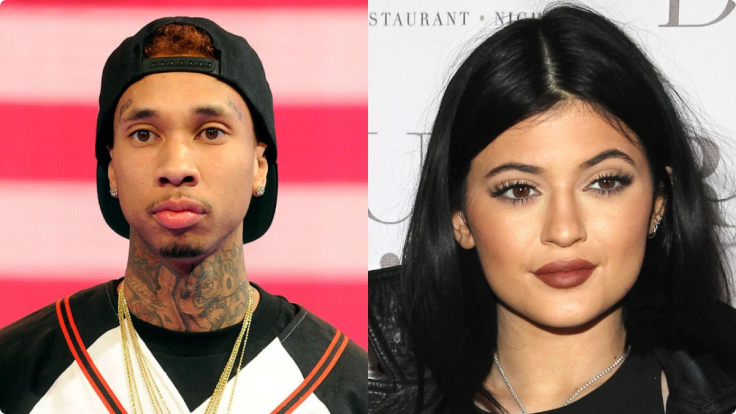 American reality television star Kylie Jenner is reportedly being bullied by rumoured boyfriend Tyga's former fiancee Blac Chyna.
According to a report in Hollywood Life, the 17-year-old Keeping Up With The Kardashians star is upset over the 27-year-old model's verbal attacks on Twitter and Instagram.
"Kylie's trying hard to stay strong and not let it upset her but it's tough," a source told the website. "She's way more sensitive than she likes to admit. The things Blac and her friends say to her are very hurtful. They make her cry! But she'd never want Blac to know that."
"Kylie is tired of being bullied by Blac, even though she's blocked her on everything she won't let this stupid fight go," the insider added. "She's set up fake accounts so she can still bully Kylie and she has her friends sending nasty messages too. Blac acts like she's above this but she's always stirring s**t up."
Rumours that Tyga and Kim Kardashian's half-sister are dating started after they were spotted at Kabuki Japanese Restaurant in Los Angeles' Woodland Hills area, in October 2014.
It was previously reported that the Kardashian clan are no longer keen on the relationship, as they believe that Tyga is a bad influence.