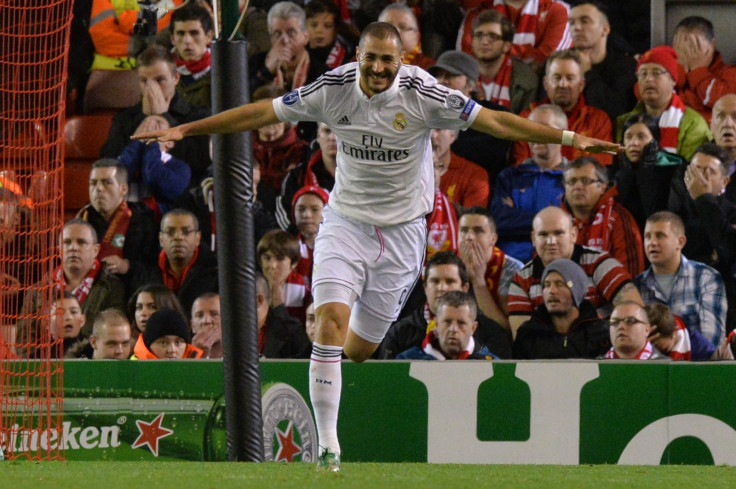 Some weeks ago, I wrote about the challenge that Real Madrid face in the final stretch of La Liga. I referred to the "Xabi Alonso problem" in the midfield and pointed out that, even though the results were quite good in the first half of the season, Los Blancos lacked fluency in their performances. Real Madrid were slow, they were not as tactically solid as a year ago and their wins were based, almost exclusively, on their lethal stars, Cristiano Ronaldo and Gareth Bale.
Even though my predictions are not always accurate, time has proven me right on this occasion and as the season draws on, Real Madrid are shown all their weaknesses. But I must confess that, despite yesterday's defeat in El Clasico, the club presided by Florentino Pérez was far superior to Barcelona.
Just a lack of fortune, physical conditioning, and a wonderful Claudio Bravo prevented Los Blancos from a crucial and hugely impressive win at Nou Camp. Real Madrid had Barcelona on the ropes but they were unable to knock them out and La Liga just slipped out of their hands.
However, all is not lost for Madrid and the atmosphere surrounding 'La Casa Blanca' after the match was positive despite the defeat. All now rests on that chase for the eleventh Champions League; Real are just four games away from defending their crown and yesterday's clash should light the way after a very uninspiring start to 2015.
In a superb first hour, Real Madrid reminded us all that you can never give them up for dead. That even when they are far from their most exciting iteration, they have a real opportunity to become the first club to win two Champions League titles in a row.
Benzema gave a masterclass of what should be done to reach Berlin's European final in May. Since his arrival at Santiago Bernabéu, the Frenchman has become known as Real's silent hero. No matter whether the men in white win or lose, everyone points to Cristiano or Gareth Bale -sometimes in a positive way and sometimes not. Few appreciate their French colleague's influence on what can be an unbalanced team.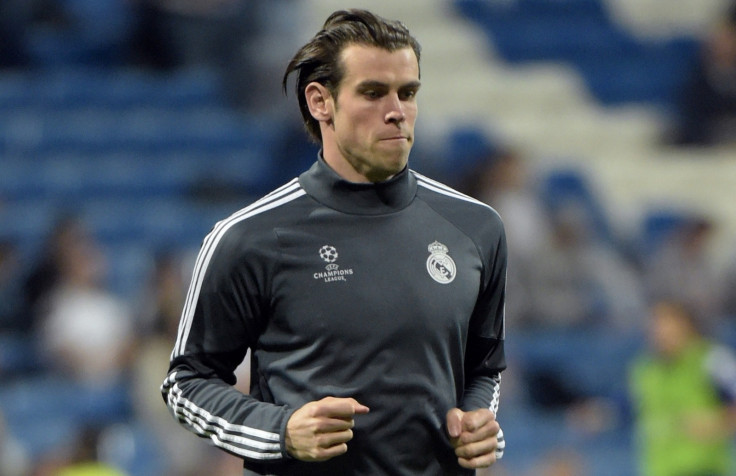 Benzema corrects the tactical imperfections caused by Cristiano's and Bale's anarchy, he controls the rhythm of Real Madrid's attacks and he works as if he were a centre midfielder. An outsider in the attack among Cristiano and Bale, two black mambas. And do not get me wrong again, I love watching the Portuguese and the Welshman. I love football, so there is no need to explain my feelings here.
However, from today onwards, both Bale and Cristiano should adopt Benzema's "take one for the team" attitude if they want to celebrate a title this season. Without the Frenchman's solidarity, it would be impossible for the so-called 'BBC' - the acronym for Bale, Benzema and Cristiano - to work so efficiently. Just as it was impossible to enjoy the Ibrahimovic-Messi attack at Barcelona, because their egos stifled any on-field chemistry. Benzema shows an astonishing humility, being one of the only elite forwards in Europe who is not obsessed with scoring goals.
Until he ran out of fuel, the former Lyon forward's performance was out of this world in Nou Camp. He provided Ronaldo with an accurate pass that the Portuguese smacked onto the crossbar in the opening minutes and, after Barça's opener, one of his majestic backheels led to the equaliser by Real's number 7.
Above all else, he brought tactical order and harmony, attributes Real have been sorely lacking since Xabi Alonso's departure. "Change Benzema please, it is offensive for the rest of the players" wrote former Real Madrid player Esteban Granero on Twitter, obviously with a heavy dose of irony.
Ancelotti is not going to be able to solve the glaring deficiencies in his midfield before May - even after Modric's return, a potent antidote to the tactical bewilderment that the team shows occasionally. To properly fix the "Alonso problem", Los Blancos will have to wait until June and rethink the role played by footballers such as Sammy Khedira, Asier Illarramendi and Lucas Silva in the search for that balance that turns a good side into a champion side.
But June is still far away. Ancelotti did not want to lower arms after yesterday's defeat, but La Liga seems a very difficult goal - it all depends on a misfortune by Barcelona. So the Champions League has become the season's defining objective.
Will Real Madrid be capable of lifting their eleventh European Cup? Consistency is the key to success. And, so far, PSG and Bayern have shown more balance. But, as said before, if there is a team in Europe that you can never up for dead that is Real Madrid, and this is not an opinion, but a fact.
Far from a gloomy horizon, Real Madrid supporters should see in yesterday's defeat an open door to another Champions League crown. Karim Benzema and Modric showed the way, and Madridistas hope Ancelotti understands Esteban Granero's ironic tweet. They need the Frenchman's humble effort. They need order to fight against anarchy.
Oier Fano Dadebat is a Spanish journalist who divides his time between San Sebastian and London. You can find out more about him on Twitter @oierfano.