Labour leadership election: Conservative minister Ros Altmann was given vote in contest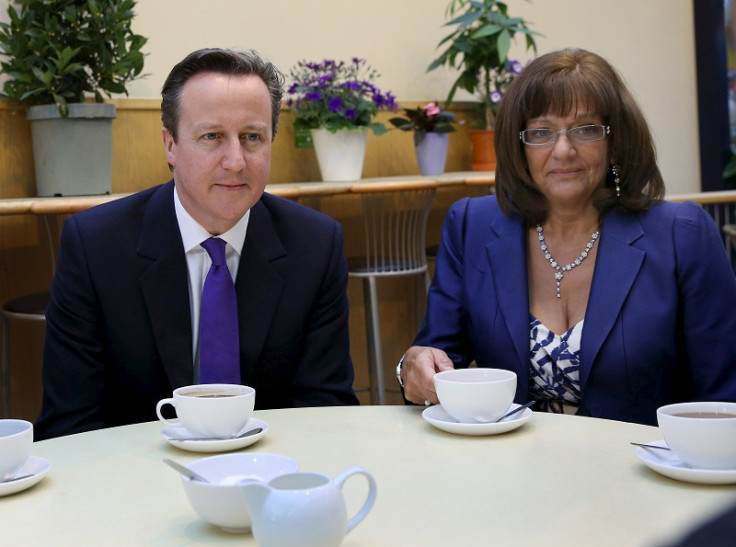 A Tory minister was a member of Labour for a staggering 18 months before the party expelled her, it has been revealed today (8 September). Pensions expert Ros Altmann was even given a vote in Labour's leadership election and the baroness was reportedly sent a text by Jeremy Corbyn's campaign asking if the left-winger could "count on [her] vote".
A Labour source said the former director general of Saga had been a "full paid-up member" of the party since March 2014, according to The Huffington Post UK. The information means Altmann joined the reds well before David Cameron awarded her a peerage and made her his pensions minister following the general election.
A source close to Altmann told IBTimes UK that she had "taken an interest in" Labour, the Tories and the Liberal Democrats because, prior to the election, she worked on policy and "wanted to keep in touch with what each party was doing". The source added: "The story here is surely that despite the Labour Party boasting of its scrupulous checking they still sent a Conservative minister a voting form."
Altmann had also advised Tony Blair's New Labour government on pensions policy and become the Coalition government's tsar for older workers in 2014, when she championed more flexible workplaces.
Tom McPhail, head of pensions research at Hargreaves Lansdown, said: "Ros was brought into the current government because she has very considerable expertise in pensions and because she has been an effective campaigner for justice on pension-related issues. Her political sympathies are less important than whether she can perform a good job as the pensions minister."
The incident may raise questions around Labour's leadership contest, with only days to go before the winner is announce on 12 September. The party have maintained throughout the contest that they have "rigorous" checks and balances in place. Harriet Harman, the acting Labour leader, announced in August that the party had scrapped 3,000 supporters who had allegedly tried to infiltrate and undermine the contest.
© Copyright IBTimes 2023. All rights reserved.