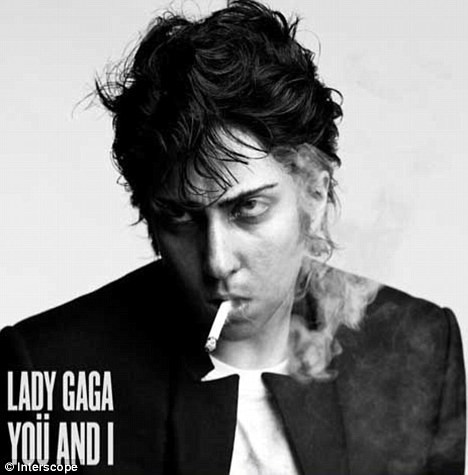 Lady Gaga posted a picture of herself transformed into her male alter-ego Jo Calderone - complete with a black quiff, sideburns and cigarette hanging out of her mouth - on her Twitter page, revealing it is for the cover of her new single You & I reports the Belfast Telegraph.
"You will never find what you are looking for in love, if you don't love yourself. You & I Single Cover," she tweeted.
The pictures see Gaga, 25, setting off a moody and scruffy look in the black and white shots which the Daily Mail say suggests a young Bob Dylan, with possibly a glimmer of Geldof and a hint of Prince.
This however is not the first time that Lady Gaga real name Stefani Germanotta has unleashed her alter ego to the world. The Belfast Telegraph reports that Gaga debut as Jo when she posed in a series of photos taken by photographer Nick Knight in London last June.
The pop superstar also dressed up as a man for a photo shoot in the September issue of Vogue Hommes Japan.
The new Gaga single 'You & I', taken from her second studio album Born This Way, is due for release on August 23.
Follow Zara Bokhari on Twitter: @zara_bokhari