Lady Gaga will undoubtedly throw over-the-top celebrations as she celebrates her 30th birthday today (28 March 2016). The milestone comes just as the Applause singer has enjoyed perhaps the most successful year of her life so far earning top awards, roles in prime-time TV shows and of course getting engaged to the love of her life.
Since the release of her third studio album Artpop in 2013, music of the Gaga kind has taken somewhat of a back-burner and she instead focused on her collaborative record with Tony Bennett, Cheek To Cheek, and other fruitful ventures. As Gaga says goodbye to her twenties and rings in her 30th year, IBTimes UK looks back at her biggest achievements in recent months.
American Horror Story: Hotel
Some were sceptical when the Born This Way singer was confirmed to star in the fifth season of Ryan Murphy's hit anthology series but Gaga, real name Stefani Germanotta, won critics over with her stellar performance as The Countess.
Discussing her character, the singer told Variety: "I find it funny that people wonder if that's just the way that I really am, so this was very easy for me to just kind of walk in here with my blonde hair on and just be a bitch and be rude to everyone and that's just what I do, because you've seen me do something like that before. The truth is that it's actually very challenging to be sincere when you have all of that on. It's not comfortable. It's never been comfortable for me."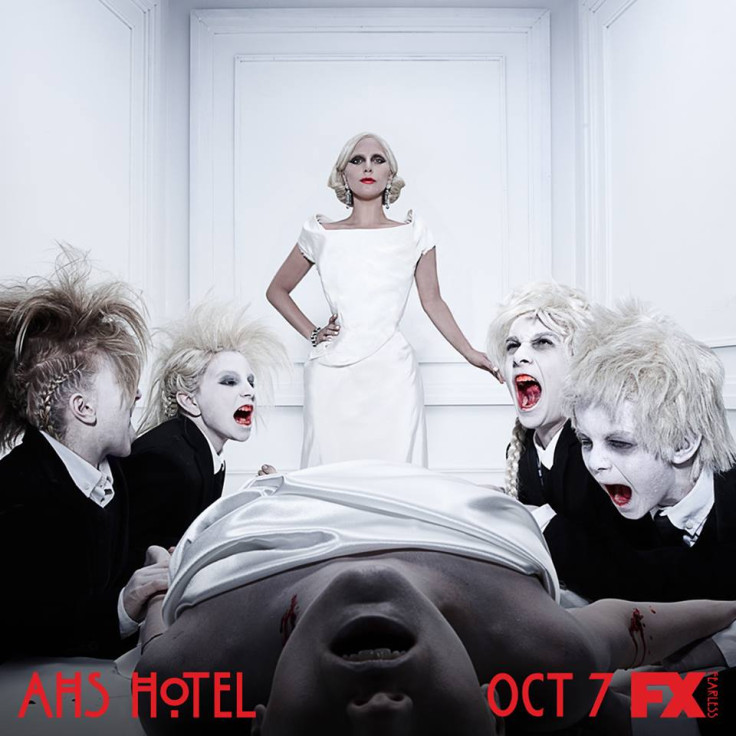 Taylor Kinney engagement
On Valentine's Day 2015, Gaga got engaged to Chicago Fire actor Taylor Kinney and shared the exciting news via Instagram alongside a photo of her engagement ring with the caption: "He gave me his heart on Valentine's Day, and I said YES!"
Details on the upcoming nuptials are being kept under wraps but Gaga did tell Marie Claire magazine: "We are not planning anything that is worth writing about. I think if I wouldn't let my mum do this with all of us and my family – I think if I would've denied the women of my life the planning of the wedding – they would probably kill me. I have all the help in the world in a way."
The couple began dating in July 2011 after working on set of the music video for her single You & I.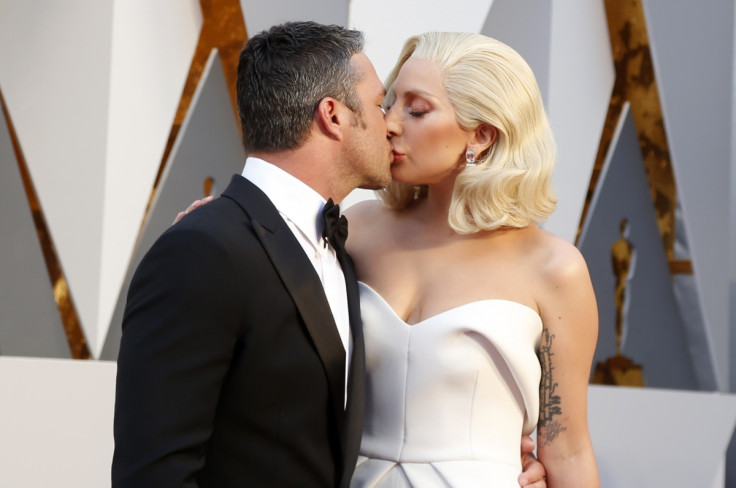 Awards
Thanks to her ballad Til It Happens To You, which featured on the soundtrack for the documentary The Hunting Ground, Gaga received a bevy of nominations and awards including a Grammy nod for best song written for visual media and a Golden Globe award for best actress in a miniseries or TV film. The singer performed the song at the Oscars in February 2016 and received a standing ovation after inviting survivors of sexual assault on-stage.
Super Bowl 2016
In February 2016, Gaga had the honour of singing the American national anthem, The Star-Spangled Banner, at the Super Bowl's 50th game in California. The singer's rendition was so powerful it garnered comparisons to that of Whitney Houston.
Billboard's woman of the year 2015
In December 2015, Gaga was named woman of the year by Billboard and was presented with the accolade in New York City by her mother. During her speech, Gaga said: "Women provide a wisdom to music that is very unique and special. It is a perspective no one else can have because we bear life. And because we go through things no one else goes through. And because it's right. Because we're all equal."
Happy 30th birthday, Lady Gaga!