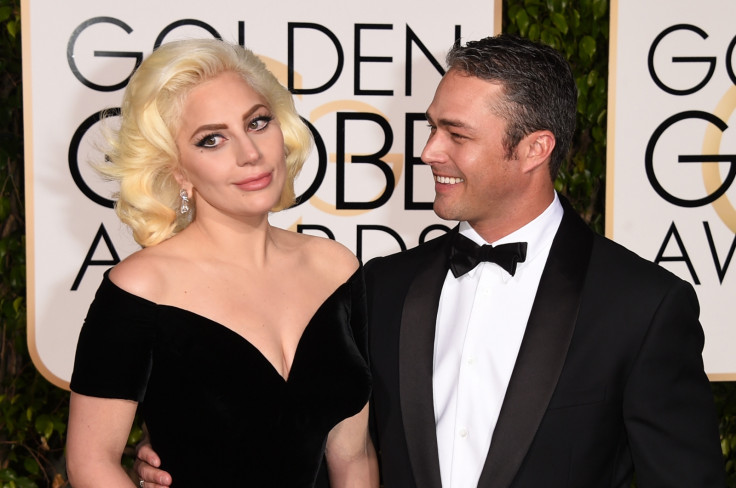 Although it seems like Lady Gaga and Taylor Kinney have hit a rough patch in their relationship, their romance is surely far from over. After news broke that the Grammy-winning artist had split from her fiancé, Gaga took to Instagram on Tuesday (19 July) to clear the air on her relationship status.
The Poker Face songstress posted an adorable black and white photo of Kinney and herself on social media with a heartfelt message. "Taylor and I have always believed we are soulmates," she wrote in a wordy post.
"Just like all couples we have ups and downs, and we have been taking a break. We are both ambitious artists, hoping to work through long-distance and complicated schedules to continue the simple love we have always shared," she continued.
Kinney, who plays the role of Lieutenant Kelly in the NBC series Chicago Fire, has been shooting at the titular location since 2012.
The Bad Romance hit-maker rounded off her Instagram message with an earnest request: "Please root us on. We're just like everybody else and we really love each other."
Earlier, a People magazine report claimed that the couple's hectic schedules "kept them apart a lot". "She's working on an album, he's working on his show, they aren't in the same state, it was just hard," a source told the magazine adding, "They both love each other very much and they want it to work. It's just been tough with the long distance."
Gaga and Kinney have been dating since 2011 and on Valentine's Day 2015, the Vampire Diaries actor proposed to the singer at her Manhattan restaurant. "I really can't imagine being with anyone other than who I'm with right now," the Golden Globe winner was previously reported as saying. "He is the right guy. I have that feeling. I just know it," she added.