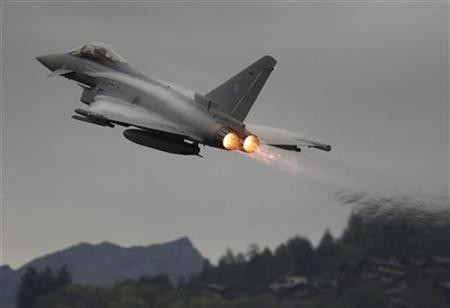 French media group Lagardere has completed the sale of its entire stake in Airbus parent EADS through a private placement deal.
Lagardere said in a statement that it sold about 61 million shares of EADS, representing about 7.4 percent in the company, for a total consideration of about €2.28bn ($2.97bn, £1.94bn). The sale was at an average price per share of €37.43.
It added that EADS had participated in the private placement and bought back about €500m worth of shares.
Aerospace and defence major EADS separately said in a statement that it acquired 1.61 percent of its shares in the private placement deal, which had been flagged in advance as part of a major revamp in the company's shareholder base.
Lagardere had previously reported its intention to dispose of its stake in EADS after the aircraft maker's board authorised an 18-month share repurchase programme of up to €3.75bn. The company had said that it would complete the sale by 21 July and a "substantial portion" of the proceeds will be distributed to shareholders.
In 2012, France and Germany agreed to shake up EADS' shareholding structure to reduce government influence in the company. The move gave Lagardere the opportunity to sell its stake and reap substantial gains.
The repurchase programme allows EADS to buyback up to 15 percent of EADS' shares for cancellation at a maximum price of €50 per share. Under the programme, EADS would repurchase shares from all its shareholders.
The defence giant owns Airbus, Astrium, Cassidian and Eurocopter and employs a workforce of over 140,000. It generated revenues of € 56.5bn in 2012.
Lagardère, which is led by Arnaud Lagardère and operates in around 30 countries, had earlier agreed to dispose its 25 percent stake in the Amaury group for €91.4m through a share buyback by Amaury.