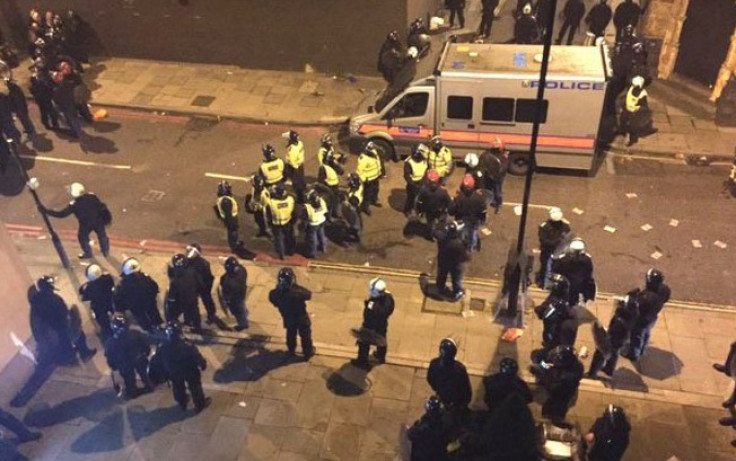 Met Police officers arrested eight rioters on a night of destruction when an illegal rave in Lambeth turned violent. Officers attended an abandoned building in Whitgift Street, where the rave - advertised on Facebook as "Scumoween" - was taking place.
Upon arrival at 6am they were confronted with missiles being thrown at them, reportedly including bricks, faeces and a suspected petrol bomb. A Met Police spokesperson said: "A large number of revellers became increasingly violent. Extra resources from the Metropolitan Police Service were brought in and shortly before 6am officers entered the venue and stopped the event under the Criminal Justice and Public Order Act."
Fourteen police officers received minor injuries and were treated at the scene. Eight people were arrested and a full criminal investigation has now been launched the by Met.
Commander Mak Chishty said:"Unlicensed music events are dangerous and present a very real hazard to all those who attend. Last night police faced hostility and attack; this is completely unacceptable. In challenging circumstances, officers demonstrated restraint and professionalism to protect themselves and members of the public present in the area. I would also like to pay tribute to the local residents for their patience and support last night.
"We closed down the unlicensed music event in the early hours and as part of our investigation, we are appealing for anyone who has any information to contact us as soon as possible."
Local officers remain present in the area to help provide reassurance to the local community and support the local authority with the ongoing clean up operation. Anyone with information which can assist the investigation is asked to call police on 101 or Crimestoppers anonymously on 0800-555-111.