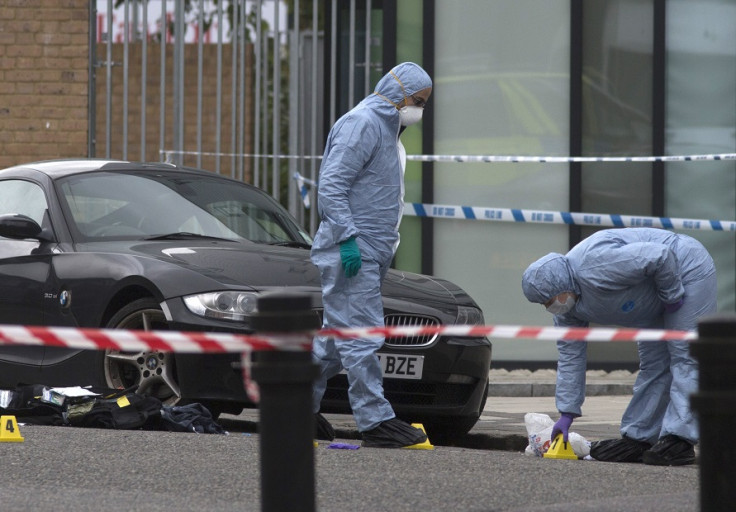 A Met Police officer was shot in the Haggerston area of Hackney while police officers conducted a anti-gang operation. The male officer was rushed to hospital with suspected but was conscious and breathing and is now in a stable state. Officers have arrested a man at the scene, near Queensbridge Road.
The officer, who has not been named, was reportedly chasing a suspect when the target turned and opened fire, according to eye witnesses. Unmarked police cars and other emergency vehicles rushed to the scene as well as an armed response unit and a police cordon was established. Roads between Queensbridge Road and the A10 are currently closed and drivers have been advised to avoid the area.
The incident happened at around 12:45pm as an authorised firearms operation by officers from the Met's Specialist Firearms Command (SCO19) and Trident Area Crime Command was taking place in Scriven Street, when a firearm was discharged.
A Met Police statement said: "A male police officer, no further details at this time, has been taken to an east London hospital suffering a gunshot wound. Next of kin have been informed. There are no reports of any other injured persons at this time. A man, no further details at this time, has been arrested at the scene. Further detail will be made available in due course as enquiries into the circumstances of the incident progress."
The shooting comes weeks after a man was shot dead in broad daylight on a busy street in Hackney, on 26 September. The victim was reportedly targeted by a gang of assailants and slumped to his death in a nearby shop.