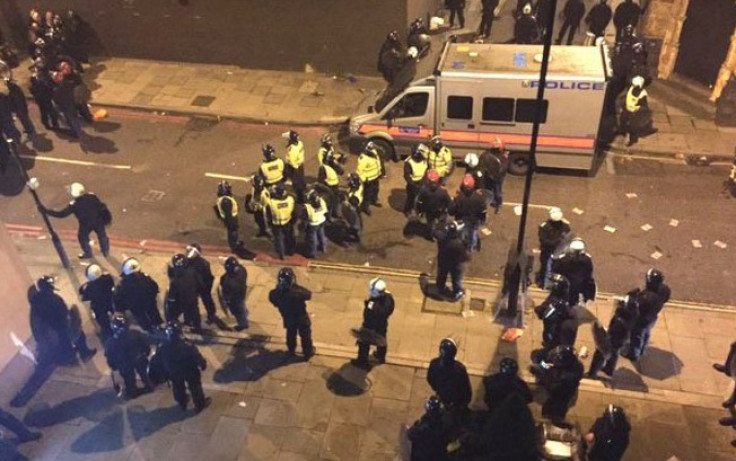 People in Lambeth have woken to scenes of destruction after an illegal rave descended into a full-scale riot in south London. The Metropolitan Police used officers in riot gear to try to bring control after closing down the rave - which was called "Scumoween" - at Whitgift Street on Saturday (31 October) night.
When officers arrived at the scene they were confronted by a large group of angry revellers outside the venue before reportedly being pelted with missiles and a suspected petrol bomb. There were also claims that officers took bricks to the head and had human faeces thrown at them.Police battled for hours with the rioters after entering the rave venue at 6am on Sunday. The event, which had been advertised on Facebook as "Scumoween: A Nightmare On Scum Street", was billed to start at 8pm and go on all weekend.
Witnesses took photos of the carnage, which included a torched bin, smashed bottles as well as other debris. In a statement the Met Police said: "Fortunately no officers were seriously injured, but four are understood to have been treated for injuries at the scene. As well as attacking police the group also caused criminal damage to private vehicles and property in the area."
A Met spokesperson said there have been a number of arrests but declined to give a precise number.