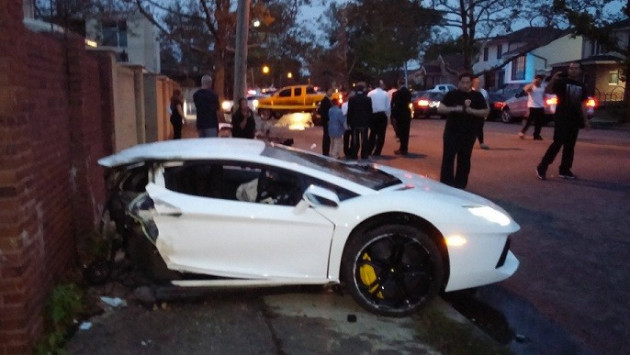 A Lamborghini driver was lucky to survive after the luxury car he was driving split in half after he crashed into a wall in New York.
Dramatic CCTV footage of the incident shows the white Lamborghini Aventador, estimated to be worth £250,000 ($400,000), swerving into an oncoming vehicle before crashing into a wall at a house in Brooklyn.
A cloud of smoke can be seen coming from the car before another camera shows that the vehicle split in two as result of the collision.
No one was reported to have been injured during the accident, but the car ended up a complete right-off, with photos from the scene showing the two halves of the car 30ft apart from each other.
Rather than being a complete fluke, car blog Jaolpnik claims the incident actually show off how modern safety equipment is supposed to work.
They said: "The safety cell of the Aventador, for its part, did what it was supposed to do and reduced the energy of the accident by separating itself from the rest of the car.
"That's probably less comforting when you see the bill for reconnecting it" the post added.