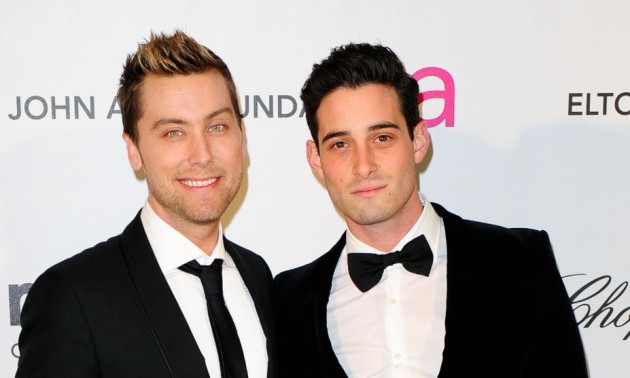 Former American boyband 'N Sync member Lance Bass is engaged to boyfriend Michael Turchin.
According to Us Weekly, Bass proposed to the aspiring actor/model with a black diamond band while in New Orleans. He even messaged Turchin's parents seeking their permission.
"They're such a great couple, everyone is so happy for them," a source said, "Their friends and family are thrilled."
The 34-year-old singer took to Twitter to reveal the big news and also posted a picture of them, with Turchin showing off the ring on his finger.
"He said YES!! Love this man," Bass tweeted.
Last month, Bass reunited with former 'N SYNC members to perform at the MTV Video Music Awards, since revealing he was gay after coming out publicly in 2006.
"For the first time ever I got to perform w *NSYNC as an out entertainer and was thinking of this man…" he tweeted.
Bass previously dated Amazing Race winner Reichen Lehmkuhlin in 2006 and Brazilian model Pedro Andrade in 2007. From August 2007 to March 2008, he was linked with New York-based hairdresser Ben Thigpen.
"I knew that I was in this popular band and I had four other guys' careers in my hand, and I knew that if I ever acted on it or even said (that I was gay), it would overpower everything," he told People magazine then, "I didn't know--'Could that be the end of 'N Sync?' So I had that weight on me of like, 'Wow, if I ever let anyone know, it's bad.' So I just never did."