The Last of Us 2 'confirmed' by developers' LinkedIn profile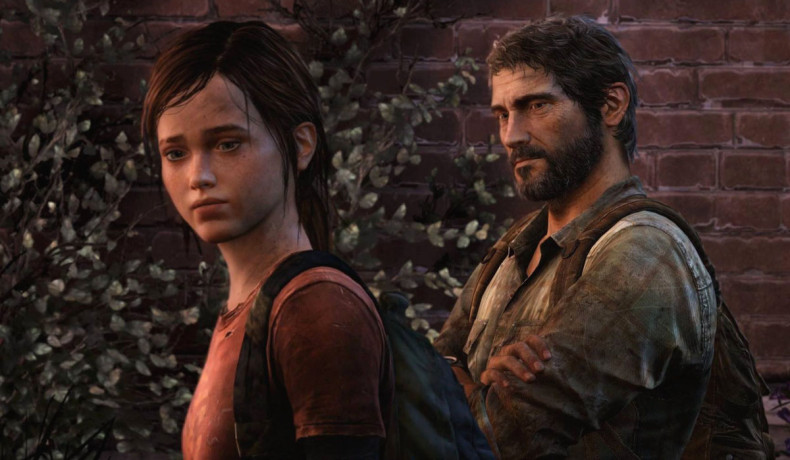 Evidence that The Last of Us 2 is in development has been unearthed through a Naughty Dog developer's LinkedIn profile.
Michael Knowland, a senior character artist currently working on Just Cause 3 at Avalanche Studios, says he worked on The Last of Us 2 during his two and a half year stint working at Naughty Dog.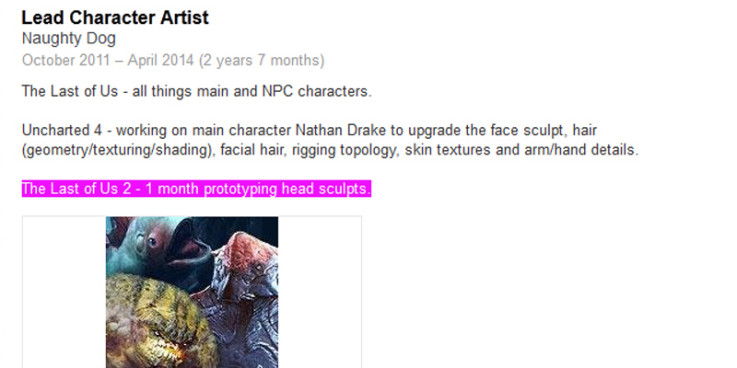 "The Last of Us 2 – 1 month prototyping head sculpts," reads the entry, which can be seen in a screengrab to the right of this story. His profile can be seen here, though the reference will probably be removed promptly.
The Last of Us was a monumental success for Naughty Dog and Sony. The former PlayStation 3 exclusive was released remastered on PlayStation 4 earlier this year.
Described as an instant-classic from the day it was released, the post-apocalyptic game was heavily-praised for its story, which followed two survivors of a deadly fungus wiped out the majority of humankind twenty years before the game begins.
Naughty Dog are currently working on Uncharted 4: A Thief's End, which Knowland also lists under his experience. He worked on the face sculpt of hero Nathan Drake, who makes his debut on PlayStation 4 next year.