Latest Electoral College poll shows Hillary Clinton 'very likely to win election'
The Democrat nominee is polling well in swing states.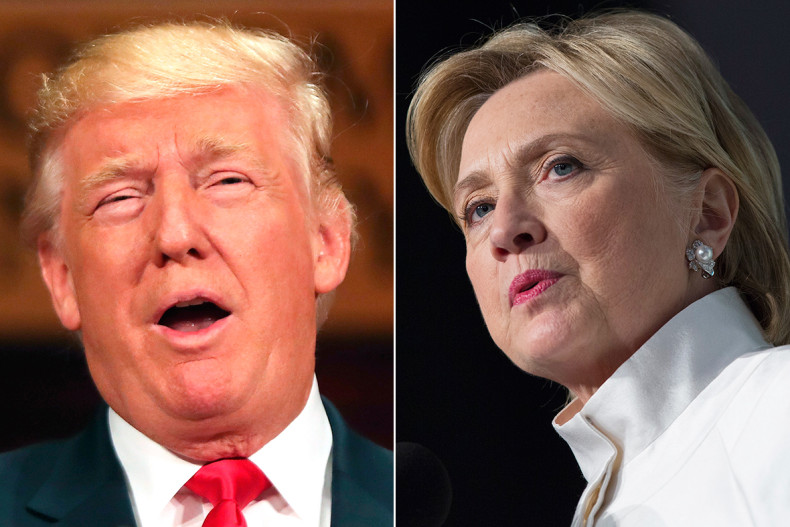 Donald Trump is highly unlikely to secure all the Electoral College votes he needs to win the November election, giving Hillary Clinton a current 95% chance of doing so, a new poll shows.
The latest Electoral College predictions from the Reuters/Ipsos States of the Nation project, released on 15 October, show if the election was held now, the odds of Clinton gaining the required number of EC votes to win would be 95%, with a margin of 118 EC votes.
Both candidates have been campaigning hard in the eleven swing states for this year's election, which are: Colorado, Florida, Iowa, Michigan, Nevada, New Hampshire, North Carolina, Ohio, Pennsylvania, Virginia and Wisconsin.
Florida in particular has long been considered a critical battleground in the US elections, with its 29 Electoral College votes (the latest of which was awarded to the state in 2010) making it the joint third largest US state in terms of voter numbers, and Trump has been campaigning hard there over the last week.
However, despite holding a number of rallies in the state, Clinton is still leading there by an average of 3.4%, according to the latest data from Real Clear Politics.
But there is now everything to play for in two other swing states - Nevada and Ohio - according to Reuters, giving Trump a possible boost if he can capitalise on his bounce back in the states that were favouring Clinton just one week ago.
With less than a month to go before the election, and with Trump having suffered several setbacks, including the release of footage showing him making lewd comments towards women, accusations he has not paid certain taxes for 18 years, and allegations of sexual assault from a number of women, many pundits believe Clinton has the election sown up.
But with the release of emails allegedly from her campaign team by Wikileaks - and more to follow - as well as Trump seeing a slight bump in the more recent national polls, there is still the possibility the election could go either way.