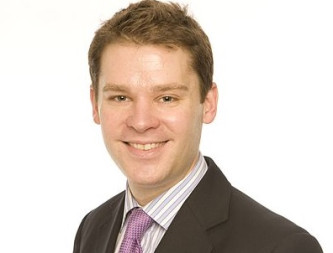 Conservative MP Aiden Burley "Stupid" Not Anti-Semitic For Nazi Stag Party Outfit
David Cameron has faced calls to remove the whip from Aiden Burley, a backbench MP for the Conservatives, after an inquiry concluded Burley acted in a "stupid and offensive way" when he bought a Nazi uniform for a stag party. Burley won support from the Conservative leadership after the report, organised by Lord Gold, a Conservative peer, stated Burley was not antisemitic. Ian Austin, Labour MP, argued the whip should be removed from Burley on the grounds that he gave a misleading account of the stag party. In an article for the Jewish Chronicle in December 2011, after the stag party hit the headlines, Burley apologised but disassociated himself from the "inappropriate behaviour" of other guests.
Three Arrested as Teenager Dies After Taking Esctacy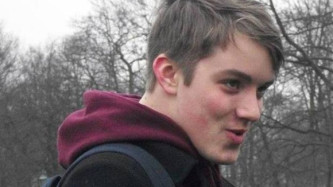 Three men have been arrested on suspicion of supplying drugs, after a teenager died after taking ecstasy at an illegal rave. Daniel Spargo-Mabbs, from Croydon, became ill after taking the drug and died in hospital on Monday. The rave was held at an industrial estate in Hayes, west London. His father said it was "the first time he'd taken anything, and if it could happen to him it could happen to anyone." Daniel has been described as a "bright" and "articulate" boy and was an A-level pupil at Archbishop Tenison's Church of England high school in Croydon.
Xu Zhiyong Chinese Anti-Corruption Human Rights Lawyer on Trial
A prominent human rights lawyer who campaigned against corruption has gone on trial in China. Xu Zhiyong has been charged with "gathering crowds to disrupt public order" and is one of several activists from a transparency campaign to be tried this week. Mr Xu's trial began on Wednesday in Beijing, after he was arrested in July 2013. Rights groups have criticised President Xi Jinping over their trials, as he had previously pledged to fight corruption. The news comes as a report reveals several members of China's elite have set up offshore companies in overseas tax havens.
Parents Face Fines For Late School Pupils in Milton Keynes
Emerson Valley School in Milton Keynes has said it plans to charge the parents of late pupils £60, if their children miss registration 10 times in one term. The junior school hopes the fines will encourage pupils to attend school punctually. However, the plan has been criticised by some parents, who say the school ought to consider those who have to take thier children to other nearby schools. According to the plans, if the fine will increase to £120 if it is not paid within 21 days. Parents who do not pay can be prosecuted.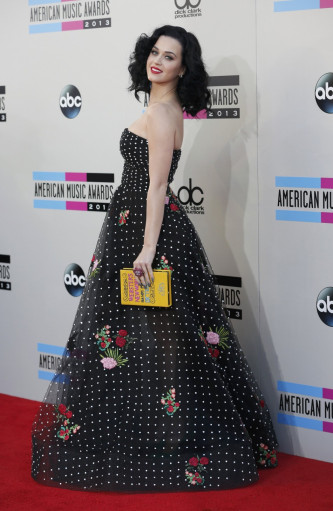 Katy Perry: "My Breasts Are A Gift From God"
Dark Horse singer Katy Perry has said "God answered" her prayers for "boobs so big that I can't see my feet when I'm lying down". In an interview with GQ magazine, she added: "I had no clue they would fall into my armpits eventually." She also confirmed she is all-natural - saying she had "never had any plastic surgery. Not a nose, not a chin, not a tit."
Lottery Millionaires to Collect Winnings Before 11pm Tonight
Lottery players have been asked to check their tickets to see if they are 1 of 8 potential millionaires. The mystery winners have until 11pm tonight to come forward and claim their prize. The 100 UK Millionaires Raffle draw was held on July 26 last year, with each winner claiming £1million each. However, only 92 out of the lucky 100 picked up their prize. A National Lottery Spokesperson urged people to "check their bags, coat pockets, even down the back of the sofa".