The latest US election polls show nine of 11 swing states favour Democrat nominee Hillary Clinton, with the two largest states giving her a small bump in numbers.
In Florida, which carries 29 Electoral College votes, Clinton is enjoying an average lead of 2.9 points where she was previously 0.7 points behind Donald Trump in September average polling data; while in Virginia she has an average 8.2 point lead on the GOP nominee, a jump from a previous 3.5-point lead.
The slight bump for Clinton comes following the first presidential debate on 26 September, which Clinton was widely regarded to have won. A poll from CNN/ORC showed 62% of viewers believed Clinton won while 27% thought Trump did, while the Public Policy Polling (PPP) agency revealed a 51/40% split in Clinton's favour.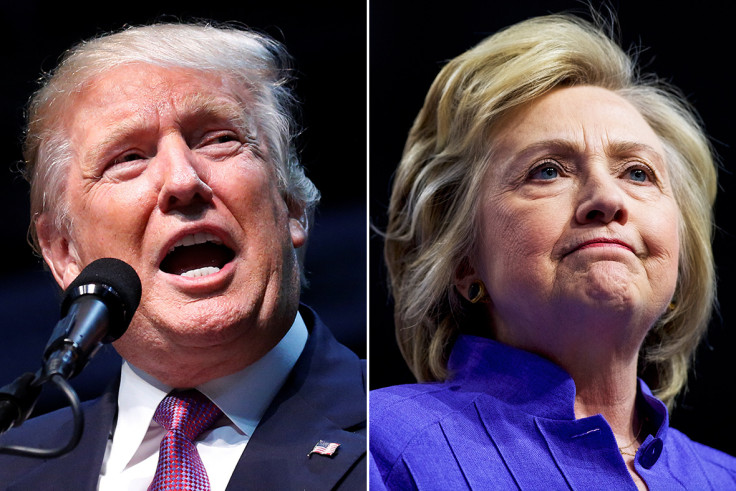 Although Trump is polling behind Clinton in the majority of swing states, and lost his September lead in Florida, he has seen slight increases in his numbers in North Carolina, Michigan, Pennsylvania, Colorado, Iowa, Nevada and New Hampshire.
However, Trump may see those numbers depressed over the next few weeks, following a bad week that included the release of a New York Times article which suggested he could have avoided paying taxes for 18 years, although the current polling data was taken prior to the article's release.
The swing states with the highest number of Electoral College votes are: Florida (29), Pennsylvania (20), Ohio (18), Michigan (16) and North Carolina (15), with only Ohio from that list currently coming out in favour of Trump; who is seeing an average two point lead in the state.
No Republican presidential candidate has won an election without Ohio, and, given its oft-referenced diversity, it is also seen as something of a barometer for how the rest of the country will vote.
With that in mind, Trump will be keen to hold his lead there, and has recently also seen voters in fellow midwest state Iowa come out in favour of him too - with rhetoric on job creation and preventing companies leaving the US thought to resonate in other 'Rust Belt' states where industry makes up a significant portion of a largely stagnant economy.
Trump has recently fallen further behind Clinton in North Carolina and will be looking to claw back ground in the next presidential debate on 9 October.
In the 2012 election, North Carolina was the second closest race after Florida, according to 270toWin, making it once again a key battleground state in which a win could give a much-needed boost come election day.
The nominees may also see their numbers affected by the only vice presidential debate, which took place on 4 October, with those not keen on the party's presidential nominee possibly swayed by the potential of a steady VP running mate.