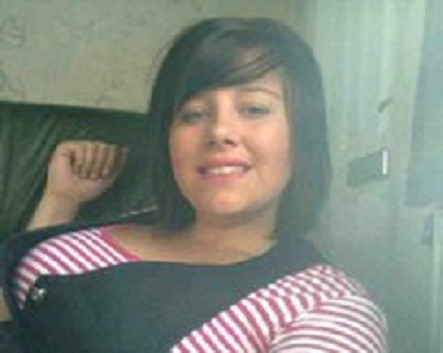 A review panel has concluded that the murder of a teenage mother who was known to social services could not have been prevented by social workers.
Laura Wilson was 17 when she was stabbed and left to die beside a canal by her boyfriend Ashtiaq Asghar, 18, in October 2010.
A case review by the Rotherham Safeguarding Children Board said there was no suggestion that any agency failings led to her murder although it conceded that there could have been improvements in her care. Social services was reportedly aware of Wilson since she was 12.
Alan Hazell, chairman of the board, said: "This is a wide-ranging study which shows a very complex situation surrounding [Laura] and her child, which made it difficult for agencies to engage with her.
"There is no suggestion that anyone could have saved [Laura] from what ultimately happened to her, but clearly her care could have been improved.
"There were chances for those agencies to be more proactive in how they dealt with the case and all agencies involved accept that and apologise that the standards of service were not as high as they should have been.
"It is vital that agencies learn from what happened here and there is clearly a commitment in Rotherham to make that happen."
At the time of her death Wilson had a four-month-old baby, who was fathered by Ishaq Hussain, 22, a friend of her killer. The teenager was said to have been involved with both men and the attack took place after she told their respective families about the relationships.
Lord Justice Davis at Sheffield crown court said that Asghar treated white women as "sexual targets". Ashgar was sentenced to 17 and a half years for murder.
He stabbed Wilson numerous times in the head and dumped her beside the canal in Holmes, Rotherham, while she was still alive.