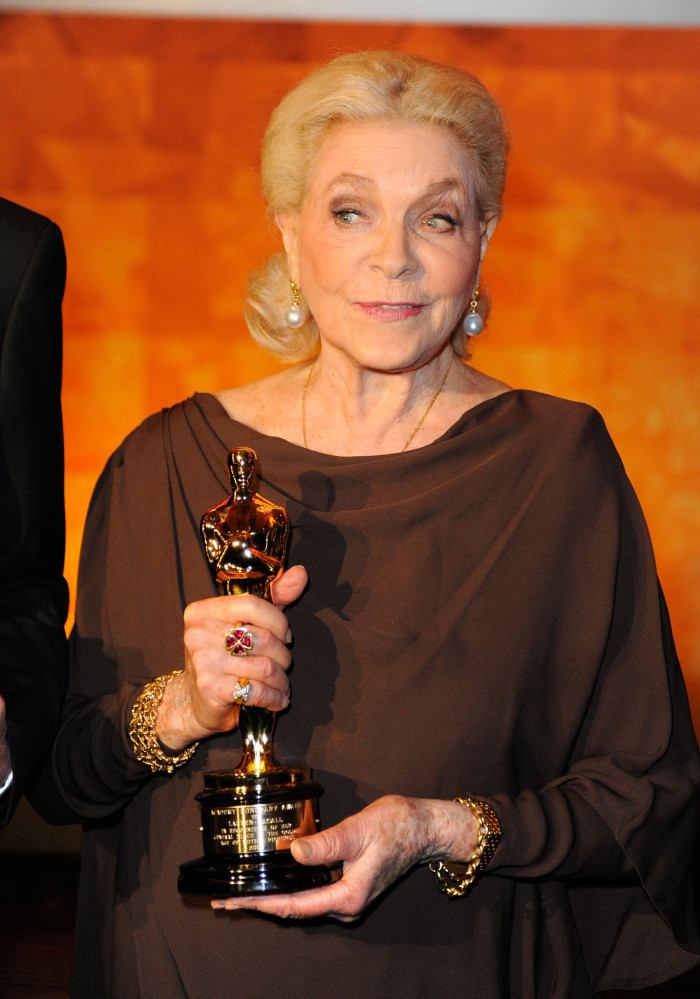 Lauren Bacall, who starred in classic movies To Have and Have Not and Key Largo, died on Tuesday from a stroke, at the age of 89.
The news was confirmed by the estate of her former husband Humphrey Bogart via Twitter.
With deep sorrow, yet with great gratitude for her amazing life, we confirm the passing of Lauren Bacall. pic.twitter.com/B8ZJnZtKhN

— BogartEstate (@HumphreyBogart) August 12, 2014
According to Variety magazine and The Hollywood Reporter, Bacall passed away at her home in Manhattan from a stroke.
Bacall first emerged as a leading lady in the Bogart film To Have and Have Not (1944) and continued with appearances in Bogart movies Dark Passage (1947), The Big Sleep (1946), and Key Largo (1948). She also acted in comedy movies, like in How to Marry a Millionaire (1953) with Marilyn Monroe and Designing Woman (1957) with Gregory Peck.
Bacall married Bogart in 1945 and they were together until his death in 1957. She married Jason Robards in 1961 and they got divorced in 1969. Bacall is survived by three children.
During her 50-year career, Bacall also worked on Broadway in musicals, and won Tony Awards for Applause in 1970 and Woman of the Year in 1981. Her performance in the movie The Mirror Has Two Faces (1996) earned her a Golden Globe Award and an Academy Award nomination.
On her life and career, Bacall said: "I travelled by roller coaster, a roller coaster on which the highs were as high as anyone could ever hope to go. And the lows! Oh, those lows were lower than anyone should ever have to go - 10 degrees below hell."
The actress has also published two volumes of memoirs -- Lauren Bacall by Myself in 1979 and By Myself and Then Some in 1996.
In 2009, the Academy of Motion Picture Arts and Sciences awarded her an honorary Oscar "in recognition of her central place in the Golden Age of motion pictures"