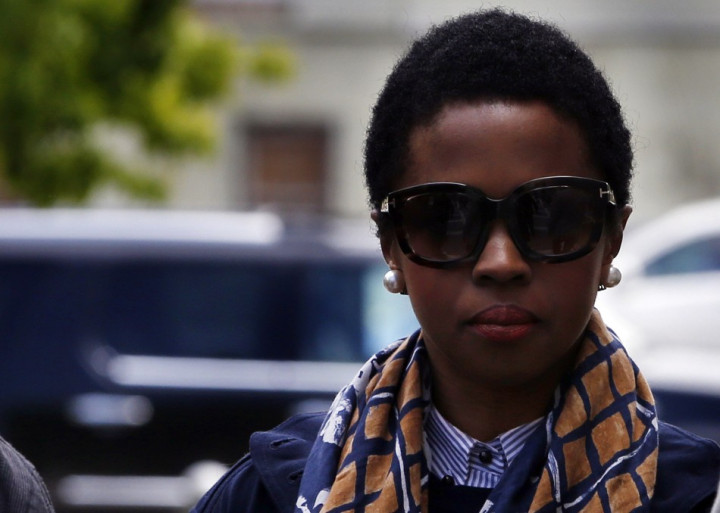 Hip-hop superstar Lauryn Hill is starting a prison sentence, despite her protestations about slavery.
Fugees singer Hill was sentenced to three months in jail for failing to pay $1.8m in tax between 2005 and 2007.
During her trial, Hill claimed that her failure to pay the tax was partly rooted in the racist slavery system which was abolished in 1865.
She told a New York court: "I am a child of former slaves who had a system imposed on them. I had an economic system imposed on me."
Hill's huge unpaid tax bill raised eyebrows among those who wonder how a singer so reclusive and unproductive could rake in so much cash.
But the sizeable sum is testament to the enormous popularity of Hill's 90s band The Fugees, whose second album, The Score, sold 19 million copies around the world.
Hill also scooped a plethora of awards for her 1998 debut solo album, The Miseducation of Lauryn Hill.
She then retreated from public life following her marriage to Bob Marley's son Rohan. They have six children together.
Under the terms of her sentence, Hill will spend three months behind bars at a minimum security prison for women in Danbury, Connecticut.
Then she will be released from the penitentiary to begin three months of home confinement, before being placed under parole supervision for a year.
After her New York trial, Hill's legal team argued the fact she had paid back a significant proportion of the bill should be taken in to account.
They claimed that her decision to withdraw from public life after pulling the plug on her music career was the reason for failing to pay the outstanding tax,
Shortly before she was arrested last year, Hill launched a diatribe against the music industry.
In the rant, Hill blasted pop music for a "climate of hostility, false entitlement, manipulation, racial prejudice, sexism and ageism.
"Over-commercialisation and its resulting restrictions and limitations can be very damaging and distorting to the inherent nature of the individual."