Lauryn Hill Blames Slavery as She's Jailed for $500,000 Unpaid Tax Bill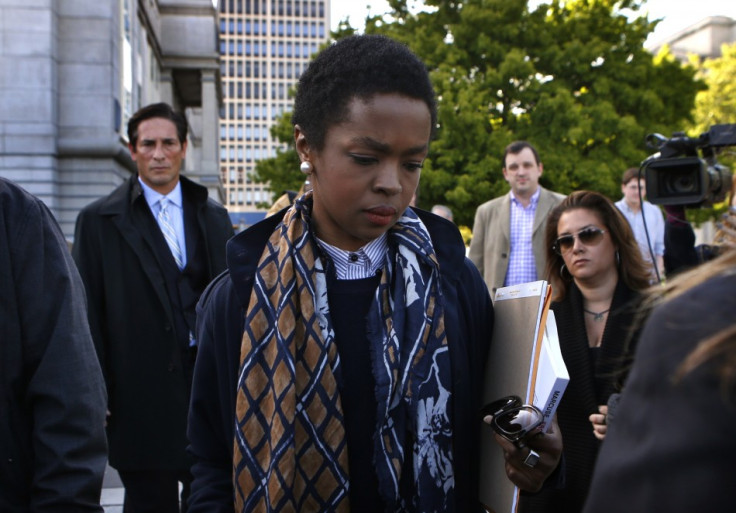 Reclusive soul superstar Lauryn Hill has been jailed over an enormous unpaid tax bill.
Fugees singer Hill, 37, was sentenced to three months' jail followed by three months' home confinement for failing to pay $500,000 to the taxman in the United States.
Hill claimed the sum was outstanding because she had "withdrawn from society" after alleged threats against her family.
She was imprisoned after failing to pay the amount within the stipulated two-week timeframe.
During her trial, Hill was ordered by the judge in Newark, New Jersey to undergo counselling because of her conspiracy theories - including that artists are being oppressed by a plot involving the military and media.
Hill pleaded guilty to charges of tax evasion last year. Her lawyers said she had paid more than $970,000 of an outstanding tax bill which amounted to more than $2m.
Hill vanished from public life to raise her five children by Rohan Marley - the son of acclaimed reggae singer Bob - following the success of her album 'The Miseducation of Lauryn Hill' in 1998.
Shortly before she was arrested last year, Hill penned a diatribe declaiming the music industry.
In the rant, Hill blasted pop music for a "climate of hostility, false entitlement, manipulation, racial prejudice, sexism and ageism.
"Over-commercialisation and its resulting restrictions and limitations can be very damaging and distorting to the inherent nature of the individual."
During her trial, Hill claimed she is still forced to live under the pernicious economic hierarchy imposed by the slave trade.
She told the court: "I am a child of former slaves who had a system imposed on them. I had an economic system imposed on me."
Hill became internationally famous in the mid-1990s as a member of The Fugees. The band's second album The Score sold almost 20m copies worldwide and spawned smash hit single Killing me Softly.
After the band split up, Hill released 'The Miseducation' which won six Grammy awards. At the time of beng sentenced, she was working on the long-awaited follow-up entitled 'The Return.'
READ: Fugees Star Pras: Lauryn Hill Won't Go to Jail over Tax
© Copyright IBTimes 2023. All rights reserved.