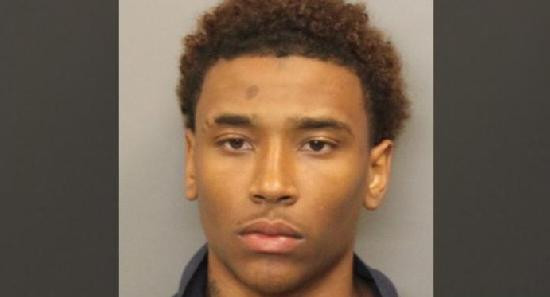 The grandson of Law and Order actor Ice T was arrested and charged with involuntary manslaughter after he accidentally shot his room-mate earlier this week, according to local police.
Elyjah Marrow, 19, was "recklessly" handling a handgun when, police said, he accidentally shot his room-mate Daryus Johnson, 19.
Marrow is the grandson of Law & Order: Special Victims Unit star and former rapper Ice-T, also known as Tracy Marrow.
The younger Marrow previously appeared on his grandfather's reality show, Ice Loves Coco.
Marrow was charged with involuntary manslaughter after police found Johnson unconscious at the Bentley Manor Apartments in Marietta, Georgia. Johnson was taken to WellStar Kennestone Hospital, where he was pronounced dead.
"Marrow was not using proper firearms safety when handling the gun," Marietta police officer David Baldwin told the Marietta Daily Journal.
"That reckless handling of the firearm is what led to Johnson being accidentally shot and eventually killed."
Marrow also faces charges of possession of a firearm in the commission of a felony, possession of marijuana with the intent to distribute, and possession of a stolen firearm. He is being held in Cobb County jail in Georgia while the investigation continues.