Lawyer slams 'unimaginable' treatment of female Chinese women's rights prisoners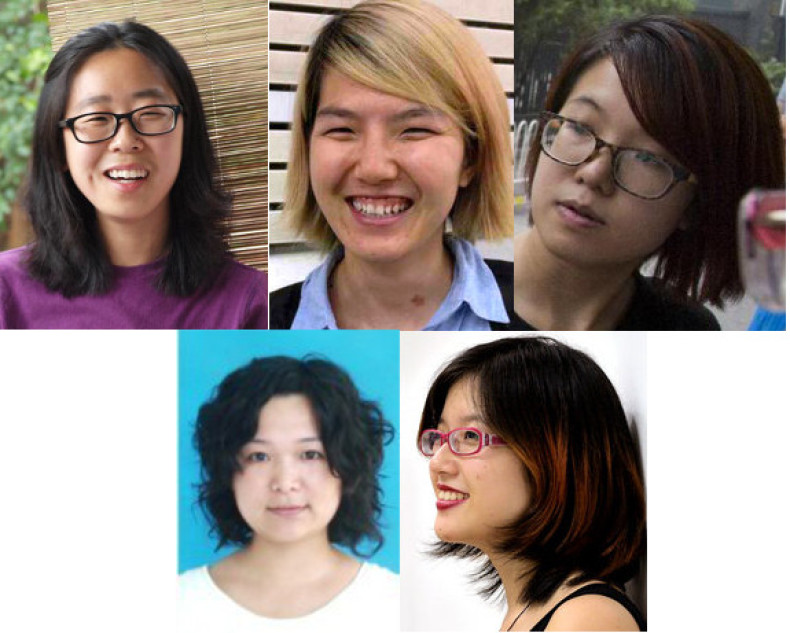 A lawyer representing one of the five Chinese woman being held for campaigning for women's rights has told Sky News their treatment is "unimaginable".
The woman are detained for planning to demonstrate against sexual harassment on public transport over the weekend of International Women's Day, on 8 March.
Zheng Churan, Li Tingting, both 25, Wei Tingting, 27, Wu Rongrong, 30, and Wang Man, 32, were detained on 6 March after planning protests in Beijing and the southern city of Guangzhou.
They had made signs and stickers bearing slogans such as "stop sexual harassment", calling for police to arrest molesters.
The woman were initially held at Haidian Detention Centre in northwest Beijing. Three remain in custody there, while Wu and Wang have been moved to a police hospital.
According to Sky News, Wu had her medication for Hepatitis B confiscated when she was arrested, and Wang suffered a heart attack while in detention, allegedly as a result of interrogation.
"In the past, this is something I would never have imagined. It is something that I imagine would never happen. But it has happened," Mr Wang said.
The US Ambassador to the United Nations, Samantha Power, slammed the women's detention in a series of tweets earlier this month, using the hashtag #FreeBeijing20Five
As world celebrates Beijing+20 & 59th CSW, concerned #China jailing women's rights activists. #Beijing20 #CSW59

— Samantha Power (@AmbassadorPower) March 12, 2015
In China speaking out against sexual harassment is "creating a disturbance." Disturbance is restricting NGOs fighting for universal rights. — Samantha Power (@AmbassadorPower) March 12, 2015
Chinese authorities should immediately release "Beijing+20 five." Sad reflection on "women's rights are human rights." #FreeBeijing20Five

— Samantha Power (@AmbassadorPower) March 12, 2015
The US State Department released a statement on Friday (27 March) saying: "We remain concerned about the deteriorating human rights situation in China, including the numerous arrests, detentions, enforced disappearances of human rights activists and others who peacefully question official policies and actions."
The British government released a statement on Tuesday (24 March) saying it was "deeply concerned" by the ongoing detention.
A Foreign Office spokesman said: "We are particularly concerned by reports that they have been denied due legal process, and at least one, Wu Rongrong, denied access to adequate medical care while in detention.
"We urge China to release all those detained for exercising their rights to freedom of expression, in line with China's Constitution and international human rights commitments."