Donald Trump's lawyers have petitioned the court to postpone the fraud trial involving the president-elect and his now defunct Trump University. They have filed a motion to push the case by a couple of months from 28 November to sometime after the 20 January inauguration of Trump as president.
Attorney Daniel Petrocelli applied for the postponement on 12 November in San Diego federal court, citing that the additional time would give both parties a chance to reach a settlement and would allow Trump to concentrate on presidential matters instead.
"The 69 days until inauguration are critical and all-consuming," Petrocelli stated in the filing, adding a request for the defendant to be excused from testifying in person or live. He requested the judge to allow lawyers on both sides to question Trump during a videotaped deposition instead.
Furthermore, he asked that the date and location of the recorded deposition be kept secret until the trial.
"The videotaped testimony will ensure no additional delay of trial based on future scheduling unpredictability," he wrote. "The breathing room also will permit the parties to explore alternative methods of resolving both cases. And the definite period after which to schedule trial safeguards plaintiffs' rights and minimises the prejudice to them."
US district Judge Gonzalo Curiel, who is overseeing the lawsuit and has been criticised by Trump for being biased, has earlier said that he was not inclined to delay the six-year case further. He instead encouraged both parties to settle.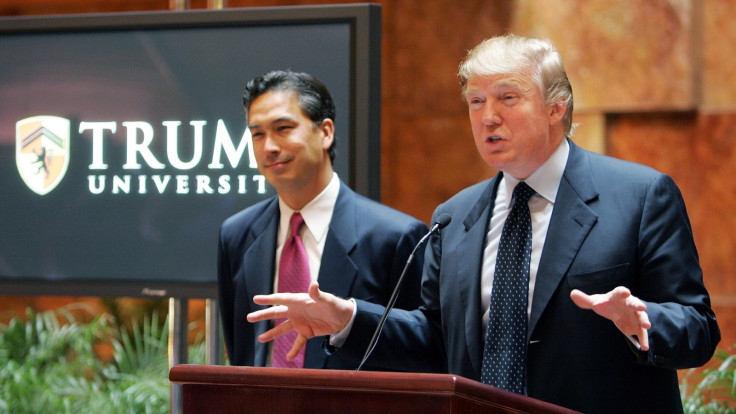 "It would be wise for the plaintiffs, for the defendants, to look closely at trying to resolve this case given all else that's involved," Curiel said.
Former Trump University students are suing the real estate mogul and his academy for luring them with false promises to spend up to $35,000 to learn Trump's real estate investing "secrets" from his "hand-picked" instructors.