Emails leaked by WikiLeaks have revealed a growing shift by Hollywood movie moguls to support the Republican party after it took control of both Houses of Congress last year, a report says.
The movie bigwigs are often stereotyped as liberals and had to adapt in order to build clout with the new Congress to help ensure favourable legislation, the report on IBTimes said.
The emails, from executives at Sony Pictures Entertainment, were stolen in a massive data breach last year and posted in a searchable archive by WikiLeaks.
IBTimes says they provide details about how the movie industry - directed by a Democrat, former Senator Chris Dodd of Connecticut, who leads the Motion Picture Association of America (MPAA) - sought quietly to raise funds for Republicans.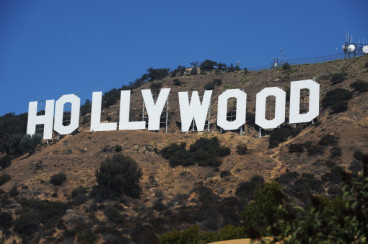 The report said that "a particular focus for the MPAA has been to raise money for Rep. Bob Goodlatte, the Virginia Republican who took the helm of the House Judiciary Committee in 2013. Goodlatte announced he would hold hearings on ways to update US copyright laws, and expressed concerns - shared by the entertainment industry - that the internet has enabled copyright owners to make available their works to consumers around the world, but has also enabled others to do so without any compensation for copyright owners."
Goodlatte, who represents a solidly conservative district in Virginia, did not respond to International Business Times' request for comment.
An MPAA representative declined to comment on the emails, and pointed IBTimes to a statement made by Dodd, who said: "This information was stolen from Sony Pictures as part of an illegal and unprecedented cyberattack.
"WikiLeaks is not performing a public service by making this information easily searchable. Instead, with this despicable act, WikiLeaks is further violating the privacy of every person involved."
A Sony spokeswoman, Lauren Condoluci, declined to comment on the emails. "The information you are asking about was stolen from Sony and we decline comment," she said.