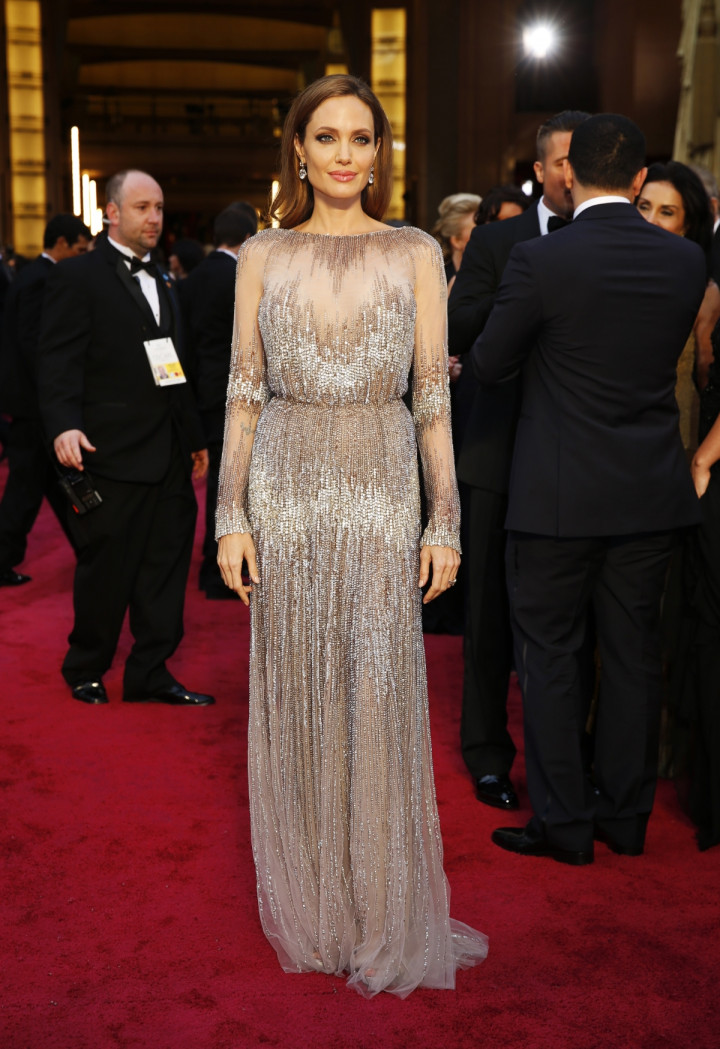 Angelina Jolie has revealed that she "absolutely intends" to quit acting for good.
In a recent interview with Du Jour magazine, the Oscar winner said she is ready to give up her career as a movie star.
"I've never been comfortable as an actor; I've never loved being in front of the camera. I didn't ever think I could direct, but I hope I'm able to have a career at it because I'm much happier," she explained.
In a series of recent interviews the 39-year-old appears to have been hinting at her plans to turn her back on Hollywood, as she takes a front line role in representing global concerns and social causes.
Jolie has served as a United Nations Goodwill Ambassador since 2001 and is a special envoy for the UN High Commissioner for Refugees.
Earlier this year, she joined Foreign Secretary William Hague to open a four-day international conference on sexual violence against women in conflict zones. She was recently presented with the honorary dame title by her Majesty Queen Elizabeth II for her efforts in fighting sexual violence.
In the December issue of Vanity Fair she intimated that she is "open" to a career in politics.
"When you work as a humanitarian, you are conscious that politics have to be considered. Because if you really want to make an extreme change, then you have a responsibility. I honestly don't know in what role I would be more useful. I am conscious of what I do for a living," " Jolie told Vanity Fair's contributing editor Janine di Giovanni.
She is currently directing her self-penned movie By the Sea in Malta, which also sees her share screen space with husband Brad Pitt for the first time since the couple first starred together in Mr and Mrs Smith in 2005.
Describing the undertaking she said: "The tricky thing is directing myself and directing Brad. It's hard, dramatic material, and we're balancing. . . . It's a heavy film, and it's not easy for us. But even as you struggle through it, you're in the trenches together and you don't expect it to be easy. We're challenging each other and that's a really good thing."
Meanwhile, Jolie will also reprise her role in the Kung Fu Panda franchise, and rumours are circulating of a sequel to 2010's Salt.
While reports that she is quitting the industry will spark fears amongst her fans that every new movie could be her last, it seems the Academy award winner will be gracing the silver screen for some time to come yet.