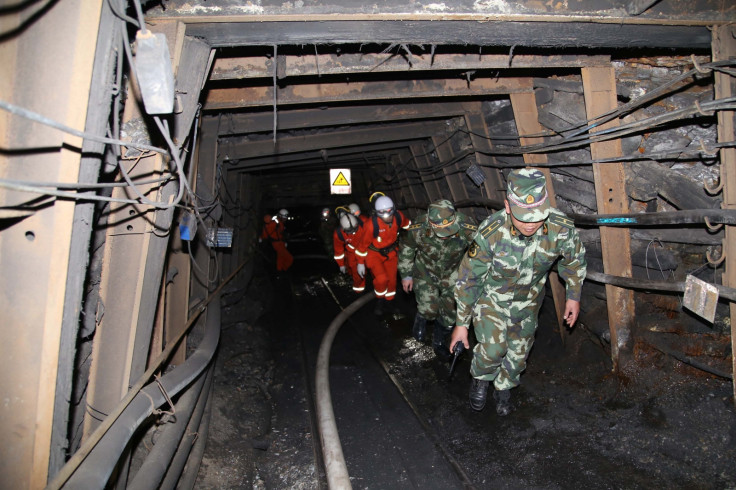 At least 19 people have been killed following a deadly gas explosion at a coal mine in northwest China.
The blast took place in the city of Shizuishan, northwest China's Ningxia Hui Autonomous Region, on Tuesday (27 September). Around 20 miners were believed to have been working underground at the small coal mine at the time of the accident. One miner is reported to be missing.
According to Xinhua news agency, the representatives of the company - Linli Coal Mining – that owns the mine were in police remand, local officials said at a press conference on Wednesday (28 September). An initial investigation showed the explosion was caused by illegal mining.
While Xinhua put the death toll at 18, state broadcaster CCTV said the blast killed 19 miners.
Rescuers were trying to reach the trapped miner but excessive gas concentration and destroyed mine shaft are reported to be making their task difficult, Wu Yuguo, Vice Mayor of Shizuishan city, said at a press conference.
An officer from the city government confirmed the explosion but did not give any further details.
The Linli Coal Mining company has an annual production capacity of 450,000 tonnes and its licence is valid until September 2017.
China's mines are reported to have had a long history of accidents. It is the world's largest coal producer and also has the world's deadliest mines, where accidents are reportedly frequent. Safety measures in recent years are said to have brought down the number of fatalities in mining areas, to fewer than 1,000 a year.