Multiple incidents of drug gang violence in Mexico have reportedly led to the deaths of at least 35 people over the weekend. At least 12 of these deaths took place on Sunday (23 April) in Sinaloa state, where notorious drug lord Joaquin "El Chapo" Guzman ran his drug cartel before his arrest.
Fights between rival drug gangs and subsequent murders have reportedly shot up following El Chapo's arrest in 2016. He was extradited to the US about three months ago and is currently serving jail time for drug-related offences.
The State Prosecutor's office said in a statement that nine people were killed in the municipality of Churumuco in the mountains of the west coast state of Michoacan in a gun battle on Saturday (22 April). The next day, eight bodies were found in Guerrero state and another six in Veracruz state on the Gulf of Mexico, Reuters reported.
Veracruz was in the news in March after more than 250 skulls of young victims of drug violence were recovered. Jorge Winckler, attorney general of the state, had then said that the area appears to be the secret burial ground of drug gangs operating in the region.
A sharp rise in the demand for heroin in the US has reportedly fuelled drug violence in the region.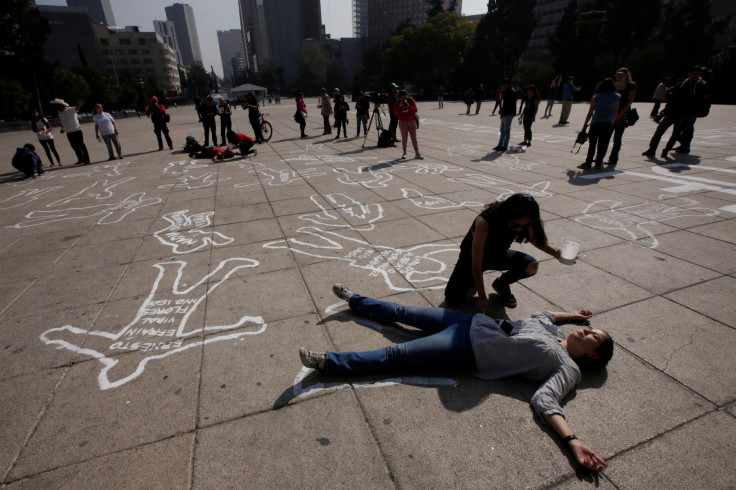 The drug gangs are known for killing their rival group members and displaying their bodies in public, on the streets or bridges across the states. However, in a first, there were reports of bodies thrown out of a plane in Sinaloa state, one of which had landed on the roof of a local hospital.
The sudden increase in violence has put pressure on the President Enrique Pena Nieto-led government. He is reportedly facing rising criticism from his adversaries over his handling of the drug cartels and violence.