Body thrown out of plane lands on hospital roof in Mexican drug lord El Chapo's Sinaloa state
Killing rival gang members and displaying them in public have been commonplace in the region.
In a bizarre incident, residents of a Mexican town witnessed a man's body being thrown out of a plane, which was later found to have landed on the roof of a hospital. Locals also reported seeing two more bodies being thrown out of the same plane, but at different locations.
The incidents took place on Wednesday (12 April) in Eldorado in Mexico's northern Sinaloa state, one-time home of notorious incarcerated drug lord Joaquin "El Chapo" Guzman.
A public health service official told Reuters that one body landed on the hospital roof in Eldorado around 7:30am local time (1.30pm BST) on Wednesday. He added that some eye witnesses, who were standing outside the health centre, said they saw a low-flying plane passing over them and a body being tossed out of it.
"This is an agricultural area and planes are regularly used for fumigation," he added. However, he could not confirm if the man was dead when he landed on the hospital roof. State prosecutors were at the scene, the official added.
Later in the day, Sinaloa's Deputy Attorney General Jesus Martin Robles confirmed that the body was found on the hospital roof. He added the body had injury marks that appeared to be related to a strong impact. However, he did not confirm if the body was thrown from a plane.
The public health official, meanwhile, told the news agency that two more bodies were found at two different locations in the town. Local media reports said they were also thrown from the same plane and were later recovered by suspected gang members.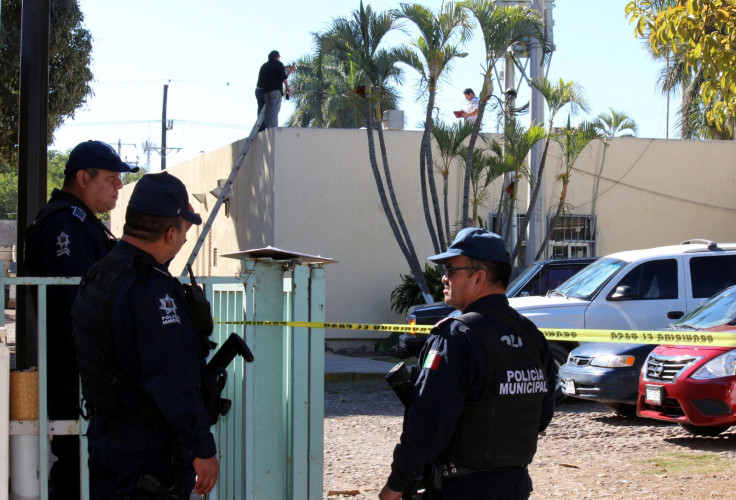 EL Chapo, who was arrested in 2016 and extradited to the US in February, had been running the Sinaloa drug cartel until his arrest. Infighting between rival drug cartels became frequent following his arrest.
Local media reports stated that killing rival gang members and displaying them in the public like hanging them from a bridge or tossing them on the roads have been commonplace in the region. However, this was reportedly the first time a body was seen being tossed out of a plane.
© Copyright IBTimes 2023. All rights reserved.