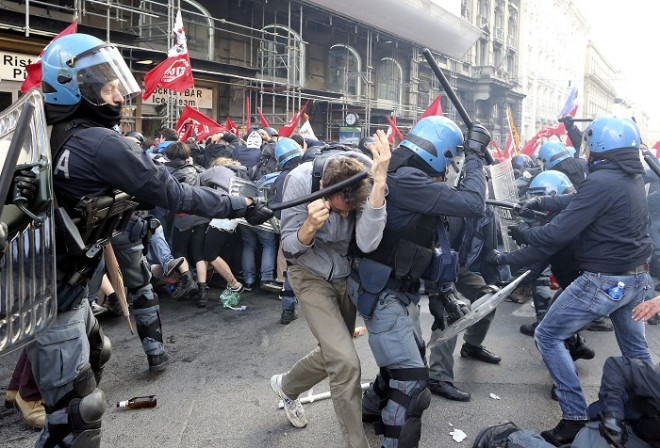 At least 80 people have been injured in an anti-government protest in Rome as police fired tear gas and clashed with demonstrators.
Thousands of people gathered in central Rome to protest against the government's austerity measures, high unemployment and rising housing costs. Protesters hurled rocks, eggs and firecrackers at police officers, injuring at least 20.
One protester lost several fingers when a firecracker exploded before he could throw it. According to the interior ministry, six people were taken into custody on Saturday.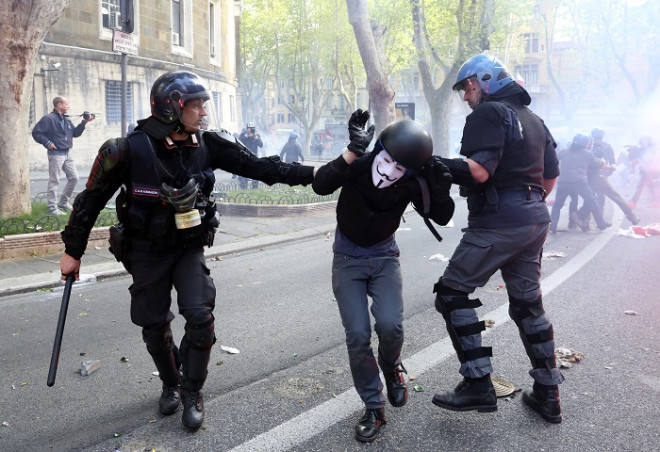 Protest organisers said around 15,000 people took part, most of them workers, students and anti-austerity campaigners.
Demonstrators waved flags and shouted slogans against the government's reform plans. Some also carried banners reading: "Housing, income, dignity" and "Our situation is precarious and we are angry".
The demonstration started off peacefully but turned violent when crowds reached the ministry for industry in the city centre and began throwing oranges and eggs at the government building before turning on the police.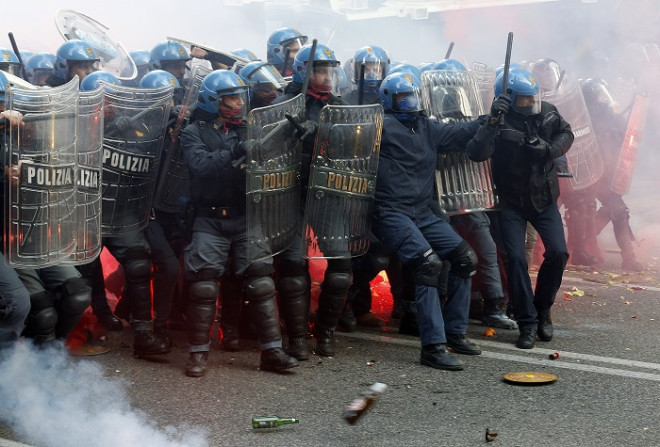 Italy's unemployment rate reached a record 13% in February, while youth joblessness stands at around 42% - the highest since 1977.
Italian Prime Minister Matteo Renzi, who came to power in February, is pushing forward an economic reform programme to reduce public spending by €4.5bn (£3.73bn).
In Paris, demonstrators also protested against government spending cuts, with around 25,000 people marching from Place de la Republique carrying banners reading: "Hollande, that's enough" and "When you are leftist you support employees".
The protest was sparked by new Prime Minister Manuel Valls' proposed tax and spending cuts, which were announced on Tuesday.