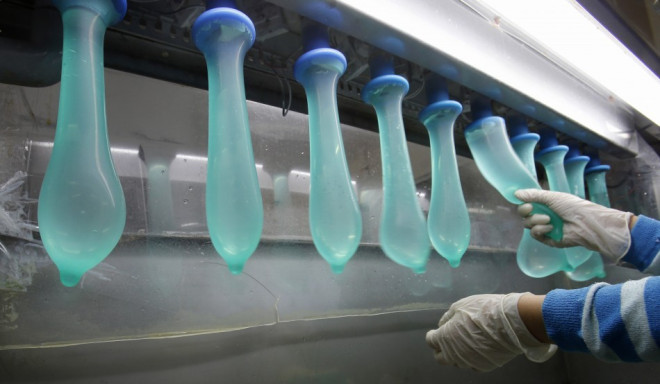 Lebanese entrepreneurs have launched a website offering condoms and a range of sex products in a bid to make shopping for sexual health items more discreet.
Yallacondoms.com is the brainchild of Robert Tabet and Zadi Hobeika, who felt that clients needed a subtle way to buy sexual products without feeling that they're being judged.
Tabet, a pharmacist himself, noticed that some customers showed discomfort when they purchased sexual health products.
"Sometimes you go to pharmacies, they aren't happy that you're buying condoms," he told Lebanon's Daily Star newspaper.
"There's this idea that if you're buying condoms, you're cheating on your wife. Often lubricants are associated with gay sex," he said.
Lebanon's is one of the most liberal societies in the Middle East. In Beirut, young people are able to visit nightclubs and drink alcohol until the small hours without hassle from the police.
Moreover, in a landmark ruling last month, a judge said that sex between a transgender individual and another man couldn't be perceived as unnatural. It built on a 2009 case in the country where a judge decreed that homosexuality couldn't be against human nature.
However, older generations and some religious groups have a conservative attitude when it comes to sex. The prevalence of social conservatism is stronger Lebanon's second city, Tripoli and also in smaller cities and towns.
The Yallacondoms website offers a range of sexual health products for women and men. Condoms, creams, gels and pregnancy tests can be delivered to any Lebanese address in plain packaging that won't reveal the contents.
The site even suggests that clients can use a fake name if they want to. Customers just need to give an address, an email address and a phone number, while payment is accepted in cash upon delivery of the product.
"We're putting a lot of time and effort into reassuring people," Hobeika told the Daily Star.
"We want it to be a way of raising awareness," he added. "We want to have an impact on people and say, 'You don't need to be ashamed. You can buy condoms online and no one needs to know.'"