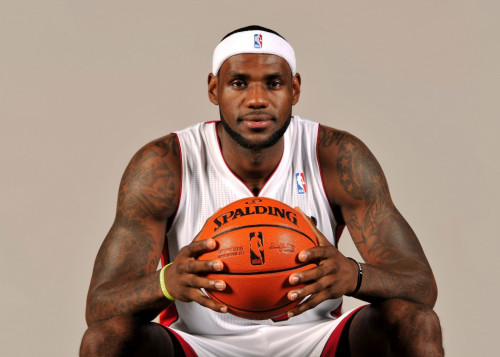 Basketball icon LeBron James has been accused of cheating on his wife Savannah Brinson just months after tying the knot.
The Miami Heat star allegedly got caught trying to chat up another woman when he and his teammates visited the White House to celebrate winning the 2013 NBA Championship.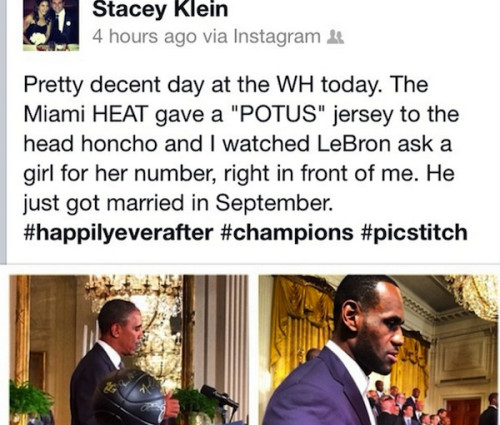 It was NBC associate producer Stacey Klein who blew the whistle on Instagram.
Although James did not directly comment on the post, he later sent out a cryptic message on Twitter:
Fans quickly hit out at Klein for implying that something wrong was going on.
In September, James married Brinson, his high school sweetheart and mother of his two sons, in a three-day celebration.