Led Zeppelin's legal battle could be far from over. The legendary rockers were successful in a plagiarism lawsuit over their classic song Stairway To Heaven but the case has now been sent to an appeals court.
In June 2016, a Los Angeles jury ruled that Led Zeppelin did not rip-off the song Taurus, recorded by British band Spirit in 1971. It was a major victory for the British rockers who had been embroiled in the legal dispute since 2014. However, their plight may not be over as lawyers for the plaintiff Michael Skidmore have filed papers with the 9th US Circuit Court Of Appeals.
According to Reuters, receipt of the appeal was acknowledged by the court on 25 July. The notice states: "Please take notice that Plaintiff Michael Skidmore, Trustee for the Randy Craig Wolfe Trust, hereby appeals to the United States Court of Appeals for the Ninth Circuit from the final judgement entered on June 23, 2016, as well as any and all interlocutory rulings, decisions, and orders that gave rise to the judgement and are merged therein."
The process going forward is likely to be slow as the BBC reports that a judgement will probably not be heard until 2017.
On 23 June 2016, the jury gave a unanimous verdict into the plagiarism case stating that Stairway To Heaven and Taurus "was not intrinsically similar" to each other. During the week-long trial, Robert Plant, 67, testified that he had not heard Taurus before recording Led Zeppelin's rock hit and was therefore not influenced by it.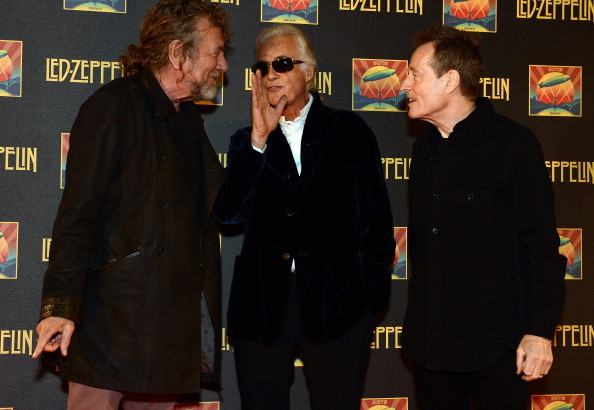 Although maintaining silence after the ruling was announced in Led Zeppelin's favour, Jimmy Page, 72, has now addressed their triumph in a Facebook post. The British musician wrote: "A few weeks have past since the judgement of the Stairway to Heaven case in Los Angeles, with the jury reaching a unanimous decision in a remarkably short time.
"Throughout the lengthy journey to that verdict, and even more recently, I have received and been aware of the overwhelming wave of support, encouragement, and congratulations that has been deeply moving. I'd like to take this opportunity to personally thank all those who contributed such a positive energy to me."
Listen to Led Zeppelin's Stairway To Heaven: