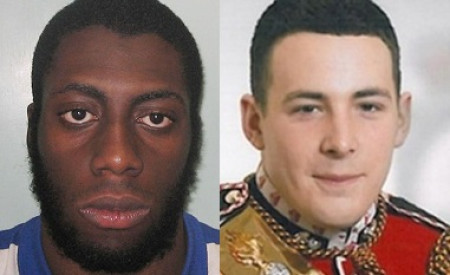 A British Islamist couple who pleaded guilty to glorifying the murder of Fusilier Lee Rigby by posting a series of YouTube videos have been jailed.
Royal Barnes, 23, of Hackney, east London, was sentenced to five years and four months in prison after he and his wife Rebekah Dawson, 22, admitted to making three "vile" videos following the murder of Rigby in Woolwich on 22 May 2013.
In one of the videos, Barnes could be heard describing the soldier's murder as a "glorious day". They also uploaded a video of themselves laughing hysterically as they drove past a floral tribute to Rigby at the scene where he was killed.
Barnes, who was friends with one of Rigby's killers, Michael Adebowale, also posted a message on Facebook encouraging people to murder British, French and American soldiers.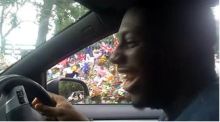 The status posted on 12 June, 2013, said: "Any1 who kills an invading soldier in Muslim land I will give them a Vauxhall Astra 3door and money [French British American any kaffir soldier take ur pick]."
Barnes pleaded guilty to three counts of disseminating a terrorist publication and one of inciting murder.
Dawson, who insisted on wearing her veil in court, admitted to disseminating a terrorist publication at an earlier hearing. She was sentenced to 20 months in jail.
One of the videos made by the pair features a clip of Rigby's killer, Michael Adabolajo, holding a knife in his hand next to Rigby's body followed by a to-camera tirade from Barnes, filmed by Dawson. The second showed Dawson in her veil with the title "British troops kill Muslims so they will die on London streets".
The third video shows the pair driving to the scene in Woolwich where Rigby was killed and laughing hysterically at the tributes paid to the soldier while blasting loud music.
It was established that Dawson had also sent links for the videos to a number of associates with an extremist mindset.
Temp cmdr Duncan Ball, head of the Counter Terrorism Command, said: "Disseminating violent extremist material and encouraging others to carry out acts of terrorism are serious offences.
"I hope today's sentences send out a clear message that we will arrest and prosecute those responsible."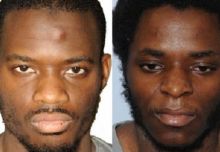 Mari Reid, of the Crown Prosecution Service's Counter Terrorism Division, said: "While the whole country was unified in grief and horror in the wake of Fusilier Lee Rigby's death last year, Royal Barnes and his wife sought to take advantage of the situation to promote their extremist views.
"Royal Barnes went further, using the savage attack on Fusilier Rigby to encourage others, via Facebook, to murder British, French and American soldiers.
"These were not throwaway comments from a thoughtless individual, but the hardened beliefs of an extremist.
"We pride ourselves in Britain on allowing the right to free speech to flourish. But the vile views posted online by Royal Barnes and Rebekah Dawson justified and glorified terrorist attacks, and tried to foster hatred in our communities."
Adebolajo was given a whole life sentence for the murder of Rigby. Adebowale was told he must serve a minimum of 45 years in jail for his part in the killing.